Miscellaneous
Fact Checked
What is a Teacher Shower?
A teacher shower is a party which is held to celebrate someone's entry into the teaching profession, analogous to a bridal shower or a baby shower. Friends and family of the new teacher typically organize the party, which can be held when someone graduates and achieves full teaching certification, or when a teacher receives employment. In addition to demonstrating pride for the new teacher, a teacher shower is also a great way to give classroom tools and useful teaching supplies to someone who will probably be in need of them.
Many people outside the teaching profession are unaware that teachers spend a great deal of money annually on teaching supplies. In many regions of the world, classrooms are equipped with a bare minimum of supplies, and teachers are expected to supply not only classroom enrichment, but basic materials. In some areas, teachers receive a small amount of monetary compensation for their expenditures, but in other cases, teachers can spend thousands of dollars out of pocket equipping their classrooms.
A teacher shower helps to offset these costs. Many teacher showers welcome students who worked with the new teacher while he or she was student teaching, as well. Parents of those students may choose to contribute gifts, if they are able. In other cases, the presence of the students who helped the new teacher achieve his or her credential is gift enough.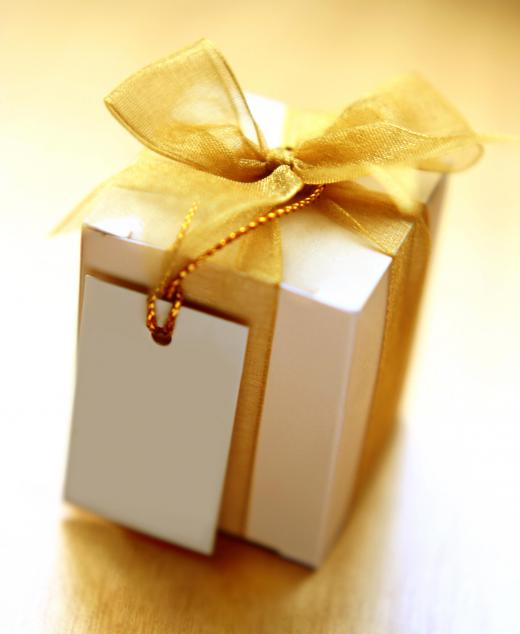 Gifts at a teacher shower can vary widely. As a general rule, they are intended to be useful, rather than fanciful. Thus, gifts of things like office supplies and paper for the office copy machine are appropriate, whereas decorative glass apples are not. Art supplies such as paint, glue, glitter, pens, construction paper, child-safe scissors, felt, and pencils are also excellent, as are age appropriate games, educational software, and magazine subscriptions. Tools for classroom enrichment like educational posters, maps, globes, and toys are also appreciated. For people who are unsure about what might be appropriate, gift cards to office supply or teacher supply stores are an excellent gift for a teacher shower.
Since a teacher shower is about celebration, food and drink may be served at the event as well. The goal is to get the new teacher enthusiastic about the teaching profession, while also providing tools for success. Of course, a teacher shower is not restricted to new classroom teachers; teachers who have been working for years will appreciate the thought as well. When purchasing gifts for a teacher shower, make sure that they are age or subject appropriate!
AS FEATURED ON:
AS FEATURED ON:

By: eden04

Construction paper makes a good gift for a teacher with younger students.

By: Hadi Yuswanto Djunae

Gifts opened at the teacher shower should be beautifully wrapped and embellished.

By: Henlisatho

Teachers often spend thousands of dollars of their own money on classroom supplies.