Miscellaneous
Fact Checked
Gag gifts are usually inexpensive novelty items intended to get a laugh. They're often impulsive buys when something funny instantly brings a friend or family member to mind; this could be anything from cartoon character boxer shorts to a coffee mug with a hilarious one-liner. In most cases, these items aren't very practical, but that isn't their purpose. There doesn't have to be an occasion to present someone with a gag gift, although they aren't always appropriate for some events.
Theme Gifts
The faces of past and present politicians are often found on gag gifts, along with political satire. Cartoon characters, infamous sayings, and off-color innuendos are all standard fare. While many gifts are silly or cute, others can be sexually suggestive; it's important for the gift giver to consider the person receiving the gift, as well as the occasion, before choosing such a present. A gag gift for a friend's bachelor party can be much more suggestive than one given during a family birthday celebration.
Prank Gifts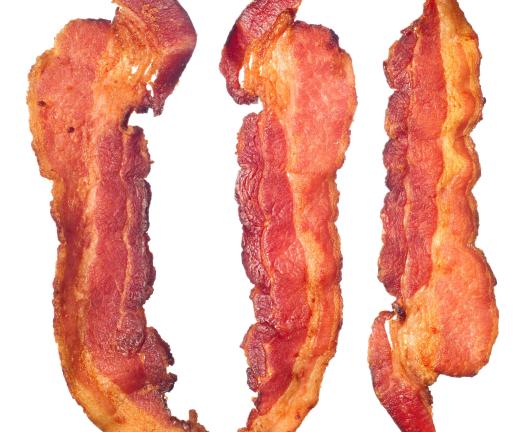 Kids often like gag gifts that double as pranks, finding fun in mild shock and good-hearted embarrassment. The innocent looking pillow otherwise known as the whoopee cushion, fake barf, a pack of gum with a spring-loaded snap, and hand buzzer — concealed in the palm it delivers a shock when shaking hands — have all brought laughs for generations.
Gag Foods
Food-related gag gifts are also popular. Bacon-flavored dental floss or bubble gun have gained in popularity, as have many bacon items. Zombie products are also easy to find, with products labeled as zombie jerky, skin, and blood — really colored beef jerky, dried seaweed, and energy drinks — all available. For the discriminating palate, there's always the canned unicorn.
When to Give These Gifts
Some gag gifts can be given when a gift is appropriate but the recipient is a mere acquaintance. For example, an office party for an employee who is leaving may require a little present, even from those who don't know the person well. Getting something useful, like a coffee mug, but with a funny picture or saying, can make the gift appear to have more value and be more thoughtful. Bringing a laugh from the crowd as it's opened adds a bit of joy to what would otherwise be a mere drinking utensil.
When giving a gag gift, the giver should make sure the gag won't hurt the recipient's feelings or be offensive. Gags related to someone's special talents or hobbies are usually a big hit, but gags meant to highlight shortcomings or faults — even if the person is aware of those faults or shortcomings — will probably make the person feel bad. Giving a baldhead cap to someone who's worried about losing his hair would not be kind; however, giving it to someone who has so much hair that he's always complaining about it could be very funny. Gifts given on a serious or public occasion should not be overly risqué or otherwise potentially offensive.
Ideas
For the friend who's always bragging about his or her golf game, gag golf balls will do just about anything but what's expected.
For a girl who just can't live without her coffee, someone might consider a "coffee cup air freshener" for her car. It's a miniature "to go" cup with a familiar looking logo that hangs from the rear view mirror, releasing the scent of fresh mocha for those long drives between pit stops.
Many tee shirt shops will screen-print anything the customer asks for on a shirt for a small fee. If a friend has a signature phrase, it could be put it on a shirt for his or her next birthday.
A friend in the hospital might get a laugh out of huge fuzzy bunny slippers, and he will think of you every time he shuffles down the hall or into the bathroom — plus they beat the paper hospital slippers and they last longer than flowers!
AS FEATURED ON:
AS FEATURED ON:

By: pixelrobot

Whoopee cushions are classic gag gifts.

By: Kelpfish

Bacon-flavored products have become popular as gag gifts.

Gag gifts wrapped in plain paper.

By: Ariwasabi

Gag gifts are often bought for their humor over their utility.