Miscellaneous
Fact Checked
Christmas is the Christian celebration of the birth of Jesus Christ, who is considered the Son of God, and the savior of all people. With the birth of Christ, Christianity essentially begins; thus, Christmas also celebrates the beginning of Christianity.
Though Christmas is normally celebrated on the 25th of December, strong evidence suggests that Jesus may have in fact been born in the spring. Though many Christians date Christ's birth as the end of the "Before Christ" or BC era, most believe Christ's birth can actually be dated to 4 BC. This is a bit ironic, since the Christian era is thought to begin with the birth of Christ, but actually begins later.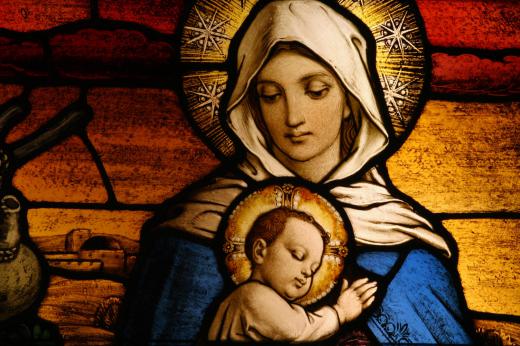 Some of the images inexorably tied with this celebration are things like shepherds in the snow, and the fierce cold of a winter night when Jesus was born. This is an unlikely scenario, though it is quite possible that the Jews participating in the census and taxation were extremely crowded in Bethlehem.
Sextus Julius Africanus, a 3rd century Christian missionary, is believed to have first espoused the theory of Christ's birth as December 25th. This worked well when the Romans later largely converted to Christianity because Christmas could be tied to pagan winter rituals, making it more palatable. Historical records suggest some forms of celebration dating back to the early 4th century CE.
Some, however, argued that Christmas should not be celebrated as a feast date, because of the divine nature of Christ. This position is still held by some minority Christian groups like the Jehovah's Witnesses.
Though most see Jolly Old England as the source for many modern Christmas traditions, England actually banned celebration from 1647 - 1660 in an effort to free the holiday of what was viewed as its pagan trappings and the excess and corruption of the Roman Catholic Church. This, however, was not a popular decision. England reinstated Christmas as a celebratory holiday, though tensions still ran high between the Anglican and the Roman Catholic Church.
Charles Dickens must be mentioned as inspiring many of the traditions we now regularly practice as part of Christmas celebrations. His phenomenal classic The Christmas Carol published in 1843 changed it to a moderate, family oriented holiday. This differed from past celebrations which often verged on the anti-Christian, and which involved pursuing hedonism with graceless abandon.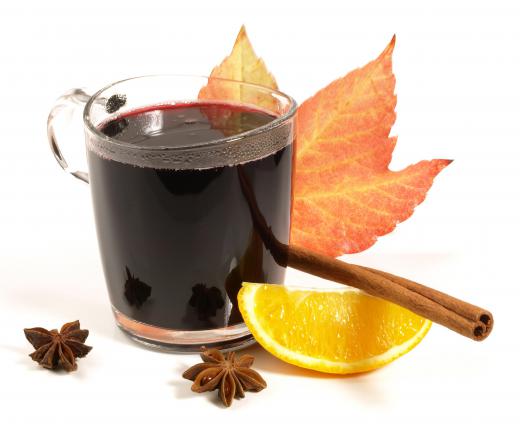 Clement Clarke Moore's 1822 poem "A Visit from Saint Nicholas," firmly established the Christmas/Santa Claus connection. Actually, many traditions are based in Germanic pagan rituals predating Christianity. Many consider Thor to be a frontrunner as an early Santa Claus figure, and the Christmas tree was once a sacrificial tree to the gods, hung brightly with dead animals.
Today, some argue, the holiday has been inexorably corrupted by the commercialism with which it has come to be associated. For the poor, it may well be a time when, to quote Dickens, "want is keenly felt." Dickens uses this as an argument for practicing charity and "keeping Christmas in our hearts" on every day of the year.
However, it can be stated that for the many joyous family celebrations where poverty is not a factor, there are still many where poverty is felt at Christmas, and where families despair that there is not even money to give their children basic necessities as gifts. Such a thought is sobering when one ponders the Christian message as one of personal sacrifice, kindness to others, and loving our neighbors as ourselves.
Still, many Christians feel that even a Christmas with the overt trappings of commercialization has a special feeling that can only be attributed to faith. It can be a time to renew one's faith, or merely come closer to the birth of a religion which sustains many. In touching on Christ's message, even small children may begin to understand the sacred nature of the celebration to Christians.
AS FEATURED ON:
AS FEATURED ON:

By: CURAphotography

Christmas is the celebration of the birth of Jesus Christ, son of the Virgin Mary.

By: Václav Hroch

A Christmas tree with wrapped presents underneath.

By: dred2010

A house decorated for Christmas.

By: ExQuisine

Many people enjoy drinking mulled wine at Christmas.

By: poco_bw

Evidence suggests Jesus might have been born in spring, not winter.

By: Andrew Kazmierski

The tree at Rockefeller Center in New York City is decorated for Christmas every year.

By: John Holbo

Charles Dickens made Christmas the holiday it is today.

By: womue

Christmas ornaments are an important part of the holiday celebration.

By: Kirill Kedrinski

The Santa Claus-Christmas connection became established thanks to an 1822 poem.

By: Steve Cukrov

Some children enjoy writing letters to Santa at Christmas.

By: lily

There are many different Christmas craft and decoration ideas.