Miscellaneous
Fact Checked
What Is a Good Christmas Gift for a Teenage Boy?
Shopping for a Christmas gift for the teenage boy can prove challenging. Especially younger teenage boys may be transitioning from wanting toys into wanting more "cool" items. Many will appreciate teen friendly video games compatible with systems they own, other electronics, sports equipment, books, or other forms of entertainment.
The first thing to do, when possible, is ask the boy's parents, as they usually have a good idea of what their kids want. Asking the teen is another good choice, as he will usually have a quite comprehensive list. If neither option is open, there are a few gifts that will usually prove quite welcome.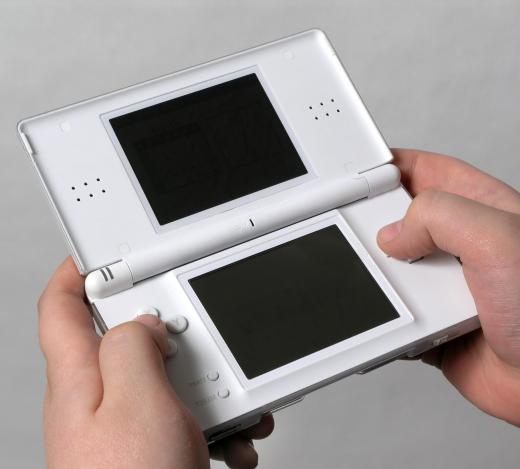 If a teenage boy is a video game freak, then new video games can be an ideal Christmas gift. To satisfy parents, do not buy games that are above the teen rating, as some can be quite graphic or otherwise inappropriate. Be sure to include a receipt so the boy can exchange the game if he already owns the copy. Subscriptions to magazines devoted to game systems are often a great way to go as well.
Teens are usually into music, and gifts like an MP3 player will usually be appreciated. Alternately, if the boy already has a music player, gift certificates for downloads so that they can choose their own music are usually quite appreciated. Accessories can also be good choices.
Try to stay away from what a stereotypical teenage boy might want and think about the particular person for whom you are shopping. A boy who likes painting may appreciate a new easel, while a boy who has an interest in beauty and skincare may be impressed by a high-end face wash for teenage acne. Recognizing a teenage boy's unique interests will help alleviate the pressure many boys feel to fit into a specific form of masculinity.
If the boy is a sports fan, a Christmas gift could include licensed jerseys, hats, or posters of a favorite team. Alternately, many boys still want to play sports, and adult sized basketballs or footballs may make for great gifts. An electronic dartboard is a fun gift as well, but try the ones without wall piercing darts so the boy's parents don't have to forgive you for an inconsiderate gift.
Despite not being interested in most "toys," many teens still enjoy things that can be remote controlled. For example, remote control cars are often inexpensive and can be a great gift for teens and adults alike. Some stores cater to the gadget-obsessed teenager, and there are many nifty gadgets that are also inexpensive and make a good presents. If you really want to go for broke, remote controlled dinosaurs or other animals are fantastic gifts that can provide many hours of entertainment. Just don't forget to include lots of batteries.
Many teens enjoy books, although others avoid them at all costs. If you have a reading teen, consider some of the fantasy novels that most appeal. Movies are also natural choices for teen boys and can become a well-received gift. You might want to consider some older films, and many sports-themed movies are popular options. Gift certificates to movie theaters are also very much appreciated as ticket prices rise.
If you cannot decide, or do not know where a teen's interest lies, try choosing a gift certificate for a Christmas gift that will represent a lot of choices for the teen. This way, a gamer can buy games, and a clothes hound can get the latest fashions. Some large mall companies offer gift certificates that can be used at any of the stores in the mall, further increasing the boy's choices.
AS FEATURED ON:
AS FEATURED ON:

By: aberenyi

Video games are ideal gifts for teenage boys.

By: ambrits

An MP3 player is a good gift for any music fan.

By: Feng Yu

Sports gear makes the perfect gift for active sports fans.

Tickets to a movie can be a good gift.

By: seagames50

Dart boards make fun gifts for teenage boys.

By: Željko Radojko

A teenage boy might enjoy a nice watch because he can use it for decades to come.

By: aigarsr

A teenage boy will appreciate a gift subscription to a favorite magazine.

By: 14ktgold

Gift certificates give teenage boys the option of choosing their own Christmas presents.

By: goodapp

Headphones usually make for a good gift.

By: Serjik Ahkhundov

Teens who love sports may appreciate sports-themed video games.

By: Andreas Gradin

Remote control cars are a popular and inexpensive gift idea.

By: Matthew Benoit

Older boys might find a pocket knife to be a handy gift.

By: erwinova

Many teens appreciate remote controlled toys.