Miscellaneous
Fact Checked
What are Save-The-Date Announcements?
If you're getting married and would like to alert your guests to your wedding date, you might consider sending them save-the-date announcements. The beauty of save-the-date announcements is that you can advise your guests of your wedding date long before the invitations are mailed. These handy cards let guests know they will be invited to the wedding and allow them to mark their calendars accordingly.
Save-the-date announcements are especially useful to guests who will be traveling from out of town. By learning the wedding date in advance, they can book a room or make travel arrangements at a time when it's most beneficial to do so. For instance, if a certain airline is offering a discount for those who book six months in advance, they'll be able to make plans within the appropriate time frame.
Save-the-date cards aren't only used for weddings, either. They're useful for graduations, communions, confirmations, retirement parties and bar mitzvahs, just to name a few. Use them to announce any major event in your life. You'll find save-the-date cards at the same place in which you'd purchase invitations. In fact, if you choose your invites early enough, you can have save-the-date announcements printed on the same stock using the same pattern.
Save-the-date announcements don't need to be fancy, and there's no special wording involved. Basically, they can be anything from business card sized notes to elaborately printed stationery. The words "Save the Date" are printed at the top, and the pertinent details are outlined underneath. A sample might read:
John Smith and Jane Doe are pleased to announce their wedding date on 21 July 2008.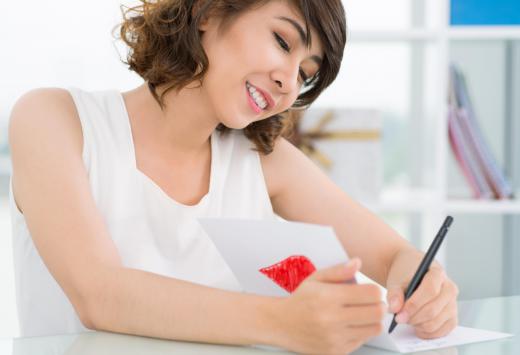 Save-the-date announcements can be as simple as the words printed on a plain or colored background, or they can be ornately engraved cards. Unlike wedding invitations, there's no real etiquette involved. The wording doesn't have to be in any particular order, and it's even acceptable to use computer generated labels for the envelopes.
There's no set time for sending out save-the-dates. If you set your wedding date a year and a half in advance, by all means, send out the cards then. Most people like to send them out within six months to a year before the wedding. Save-the-date announcements can be ordered from your local invitation or print shop, and they can even be found online. In most cases, you'll have them within two weeks of ordering.
Your guests are sure to appreciated receiving save-the-date cards for your special event. In these busy times, the earlier we can plan, the better.
AS FEATURED ON:
AS FEATURED ON:

By: gena96

Save-the-date announcements may help guests mark their calendars accordingly.

By: marcjohn.de

Graduation announcements should include the time, date, and location of the graduation ceremony.

By: DragonImages

A bride-to-be may send out save-the-date announcements to those she plans to invite to her wedding.

By: tr3gi

Save-the-date announcements, invitations and the guestbook are often all printed with a common theme or look.

By: SolisImages

Save-the-date announcements may be sent out online via social networking or email.

By: fotopak

Save-the-date announcements have a pleasant tone to encourage guests to reply.

By: Andre van der Veen

A simple, elegant save-the-date letter may be well-suited to a formal ceremony and reception.

By: Michael Ireland

Save-the-date announcements are often used to notify friends and family of an upcoming wedding.