WiseGeek Life Isn't Easy Scholarship
The WiseGeek Life Isn't Easy Scholarship is a $500 scholarship open to any college student who has experienced significant hardships.
---
About the Scholarship
The United States is known as the land of opportunity, but the unfortunate reality is that not everyone starts on an even playing field.
While most people encounter challenges at some point in their youth, some have to confront more adversity than others. Whether it's growing up with limited financial means, facing racism, living with a disability, or coping with the loss of a loved one, significant hardships at a young age can have a long-lasting effect.
The WiseGeek Life Isn't Easy Scholarship exists to help college students who have faced difficult circumstances head-on and come out stronger for it. We're hoping to foster and support those who have shown resilience through turbulent times.
---
Scholarship Details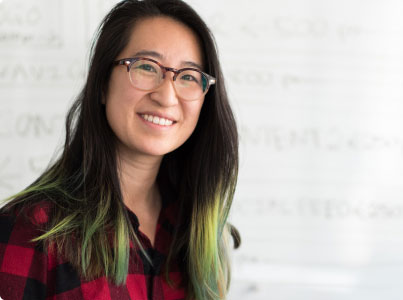 ---
Eligibility Requirements
College students who have experienced significant adversity or hardships in their lives.
Must be a U.S. Citizen or permanent legal resident

All GPAs will be considered.

All majors are encouraged to apply.
---
How to Apply
You can apply for this scholarship on the Bold.org scholarship platform. Just set up a student profile on Bold.org and submit your application.
---
Scholarship Frequently Asked Questions
When is the scholarship deadline?
The application deadline is October 31, 2020.
What is the scholarship prize?
The scholarship award is $500.
When will the winner be chosen and notified?
The winner will be publicly announced in early November. Prior to the announcement date, we may contact finalists with additional questions about their application. Winners will be chosen based on the merit of their application.
How will the scholarship be paid?
We will send the $500 award check to the winner's academic institution in their name, and in the name of their institution (depending on the school's requirements). If the winner is not currently in school, we will send a check directly to the winner.
How can I contact you with questions?
If you have any questions about the scholarship, you can email scholarships@wisegeek.com
How will my application information be used?
WiseGeek manages this scholarship with the support of the Bold.org scholarship platform. Bold.org takes student confidentiality and privacy incredibly seriously. Please refer to the application page on Bold.org for full details.