Miscellaneous
Fact Checked
In Great Britain, a bedsit, or bedsitting room, is a furnished rented room in a House of Multiple Occupation (HMO). A British flat block, or apartment complex, differs from a HMO in that most HMOs are originally built for occupation by a single household. In the United States, a rooming house with Single Room Occupancy (SRO) is similar to a HMO with bedsits. People likely to rent a bedsit are those needing low-cost or temporary housing options. Bedsit renters are called bedsitters.
Houses converted to HMOs may have anywhere from five to fifteen or more bedsits, depending on the size of the house. A bedsit could be any size although many are quite small. Bedsits generally contain a single or double bed plus a small table and chair set. A few bedsits are furnished with a sofabed or folding bed that can be used as seating during the day and a bed at night. Most bedsits have a kitchenette, or small kitchen area with an electric hot plate that has only one burner, or one ring, to use for cooking.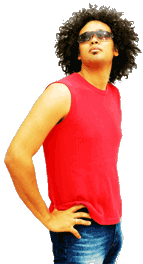 Newer bedsits may be self-inclusive and have a private shower room, toilet and a small kitchen with basic appliances. An HMO may feature common social areas for bedsitters. Bedsitters may share a community kitchen in the HMO and most have to share a bathroom, especially in older HMOs. Sharing a bathroom with many other people is one of the disadvantages of living in a bedsit, but there are ways to cope with this. For example, a bedsitter may clean the bathroom facilities before using them and may store his or her personal grooming supplies in the bedsit room rather than the bathroom.
An HMO in the UK must be licensed or fines may be given to the homeowner. Homes located near universities are often converted to HMO bedsits because they tend to attract students preferring to live off campus. Living in a bedsit is also an alternative to a houseshare or flatshare situation. Houseshares and flatshares involve finding a roommate to share a house or apartment with and splitting the rental costs. Bedsits may require the renter to sign a contract for at least six months, while flatshares and houseshares often don't involve contracts.
AS FEATURED ON:
AS FEATURED ON:

Man with hands on his hips