Miscellaneous
Fact Checked
What Are the Advantages of Online High School?
There are many advantages of attending an online high school. First on this list may be course selection. Often, high school students encounter a limited selection of courses from which they may choose. On the other hand, many online schools offer an extensive course list that includes everything from basics like math and science to extras like computer programming and instrument lessons. Many online high schools also offer students the opportunity to take honors and advanced classes that may not be as readily available in some traditional schools. You may think of it like hiring a private online tutor for your child, except for every completed subject or course, your kid gets credit to advance to the next level.
Traditional high schools often do not offer supplemental resources for honors courses, such as literacy or calculus tutoring, as student enrollment is contingent on a demonstrable academic record of high test scores. In some cases, these advanced placement courses can count towards college credits, but learners in need of additional support miss out on the opportunity. Online high schools open the door for students who may have been hesitant to jump into a more rigorous curriculum to pursue university-level studies without worrying that they'll lack additional help from their instructor due to larger class sizes. Online tutors can also help with refresher courses if your child is coming from a long break.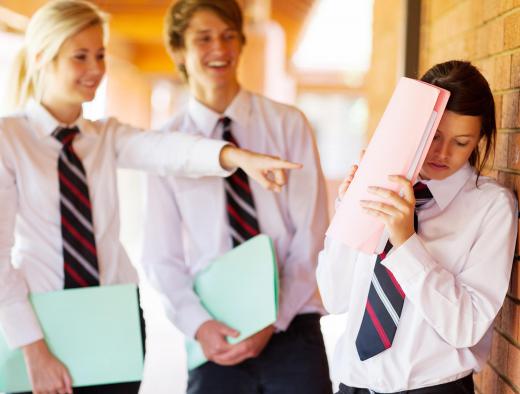 Another advantage of online high school is convenience. A student doesn't have to get up very early in the morning and rush out to school. Instead, he can get a reasonable amount of sleep and start his day on his preferred schedule. While online public schools do have attendance requirements, and private schools may have them as well, there is much more flexibility with an online school. Additionally, the online high school student doesn't have to worry about what to wear or what his peers will say about how he looks that day; he can even learn in his pajamas is he wants to.
An online high school student can also experience the joys of learning at his own pace. With this type of learning, the student needn't be impaired by a class that is moving too quickly or slowly for him. Likewise, he may be able to take advantage of course offerings that suit his particular learning style. For example, some online high schools offer coursework that caters to visual or auditory learners in addition to those who learn well from traditional teaching methods. It's no different from working with an online tutor, except you get credits to advance in your course after completion. You really have nothing to lose with one, you just get more opportunities to learn in different styles.
Online high school also offers the benefits of more freedom from distractions. Students may feel more free to learn without pressure from friends, the opposite sex, and bullies. They may also make better use of their learning time, as they won't have to wait for the teacher to pass papers out or deal with those students who aren't cooperating. Shy students may benefit as well, as they won't have to worry about feeling embarrassed to ask or answer questions in front of others when they enroll in an online school.
Another advantage of online high school is that it allows students to make better use of their time. Since they don't lose time waiting for class to start and traveling to and from school, they may have more time to pursue their passions. For example, if a student is training in ballet, she may have more time to practice. If another student is learning a musical instrument, she may have more time for that as well. Even part-time work and socializing may fit better into the life of a student who has the flexibility afforded by an online school.
AS FEATURED ON:
AS FEATURED ON:

By: michaeljung

Online high school prevents kids from being bullied.

By: Monkey Business

Online high school allows students to make better use of their time.

By: Rido

Using an online high school curriculum reduces the chances for gossip to occur.

By: Serg Zastavkin

Teens may enjoy online high school because they don't have to worry about what they wear.

By: Tyler Olson

Online high schools still require some parental involvement.