Was Thomas Jefferson a Popular President?
These days, U.S. presidents are given "approval ratings" in order to gauge public support during their tenure. Prior to the 20th century, though, it was far more difficult to discern just how popular a particular leader really was. In one striking incident back in 1802, the townspeople of Cheshire, Massachusetts, wanted newly-elected President Thomas Jefferson to have no doubt that he had their support.
On the first day of the year, John Leland, a Baptist preacher, arrived on Jefferson's doorstep with a token of the dairy farmers' esteem: a 1,235-pound (560-kg) block of cheese. In the statement presented to Jefferson, the group said: "We wish to prove the love we bear to our President not by words alone, but in deed and in truth. It is not the last stone of the Bastile (sic); nor is it an article of great pecuniary worth; but as a freewill-offering, we hope it will be favorably received."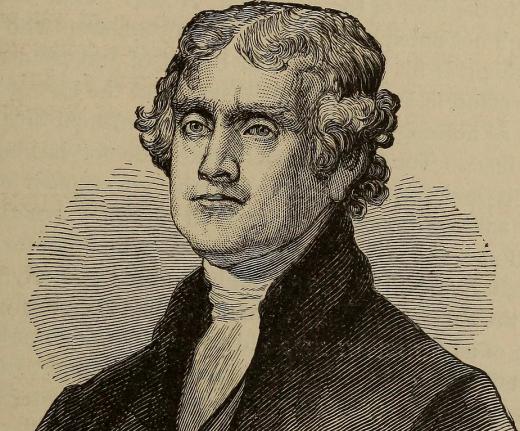 The group was grateful to Jefferson for his writing of the Virginia statute that allowed freedom of religion. According to reports, the big cheese in Washington loved his gift, inviting some lawmakers to partake of the block that afternoon. The so-called "mammoth cheese" was so huge, however, that it was served at state dinners for several more years, before ultimately being unfit for anything except a drop into the Potomac River.
Jefferson's passions:
Thomas Jefferson loved books so much that after the Library of Congress' books were burned by British troops in 1814, he donated his collection of 6,487 volumes.


Jefferson was interested in archaeology and had the bones of a mastodon placed in the East Room of the White House.


Throughout his life, Jefferson wrote approximately 19,000 letters, even employing a machine that copied his writing as he worked.
AS FEATURED ON:
AS FEATURED ON:

By: Internet Archive Book Images

In 1802, President Thomas Jefferson was gifted a 1,235-lb "mammoth cheese" by the townspeople of Cheshire, Massachusetts.