How Safe Are Children in a School Bus?
Many parents depend on a school bus to safely transport their children to and from school. The question remains: just how safe are children riding in a school bus? According to the National Highway Traffic Safety Administration (NHTSA), school buses are among the safest means of transportation on the road. In fact, children are 70 times more likely to arrive at school safely in one than if riding in a car.
School buses are designed to be safer than other vehicles, and they are the most regulated means of transportation on the road. Their safety features include flashing yellow and red lights, stop-sign arms, and cross-view mirrors. They are also highly visible and protected by law. It is illegal, for example, for drivers to pass a school bus that is picking up or dropping off passengers. Something that a school bus does not have, however, is seat belts.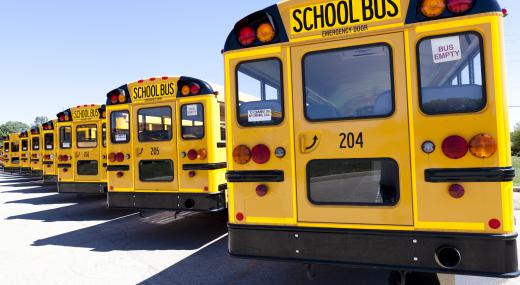 While the National Safety Council is supportive of the implementation of lap and shoulder belts on school buses, the NHTSA believes that they aren't a necessity. School buses are designed differently than cars and light trucks. Large school buses are heavier and compartmentalized to keep children safe through the close arrangement of strong seats that have energy-absorbing backing. This helps prevent children from being tossed around in the event of a crash. School buses are also equipped with rollover protection features.
Small school buses that have a gross weight of 10,000 pounds (4,536 kg) or less are required by law to have lap or lap/shoulder belts in all seats.


Less than one percent of all yearly traffic fatalities nationwide involve children on a school bus.


Only eight U.S. states currently have laws that require the use of seat belts on large buses.
AS FEATURED ON:
AS FEATURED ON:

By: maksymowicz

School buses are the safest vehicles on the road – children are 70 times more likely to arrive safely than in a car.