How Long Have Buses Been Used for Public Transportation?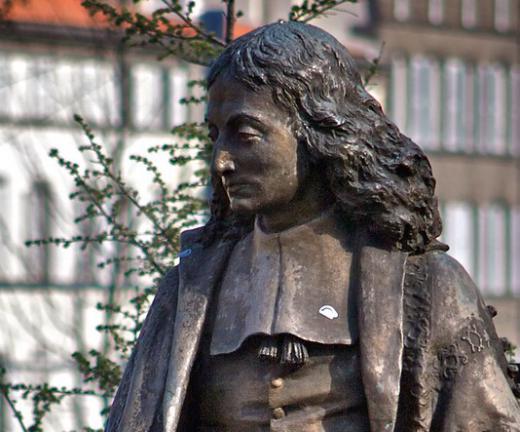 Blaise Pascal was a French mathematician, physicist and religious philosopher whose breakthroughs in geometry and binomial mathematics laid the foundations for the study of probability. But he was also interested in how bustling Parisians got from Point A to Point B.
In 1662, Pascal persuaded the French nobility that one of the world's most populous cities needed public transportation options. He created a network of horse-drawn coaches that could carry up to eight passengers, running on several routes. The Carosses à Cinq Sous, or Five-Penny Coaches, were popular at first, but the bus routes were out of business by 1675 – likely because while nobility and gentry were allowed to ride, soldiers and peasants were not.
More about Pascal and the world's first bus:
The vehicles used for Pascal's bus service were pulled by four horses and were staffed by a coach driver and a valet. Regular bus service didn't return to Paris until the 1820s.


Pascal is best known today for other achievements, including an early calculating machine and work on atmospheric pressure that became known as Pascal's Law. His work is still read, studied and admired.


The term "bus" comes from the Latin word omnibus, meaning "for all." According to legend, a hatter's shop named "Omnes Omnibus" was close to the first bus station in Nantes, France. Users of the bus quickly adopted the name "Omnibus," which was shortened over time.


The first public transit service was created by Blaise Pascal in 1660s Paris; the "buses" were horse-drawn carriages.