Do All Clocks Turn "Clockwise"?
If you've ever dreamed of going back in time, head to Bolivia. While time inside the South American nation's legislature in La Paz doesn't actually go in reverse, the hands of the clock on the building's facade certainly do.
Set up in 2014, the "Clock of the South" features numerals in reverse order and hands that run counterclockwise, all in an effort to celebrate Bolivia's "southernness" and help citizens rediscover their roots.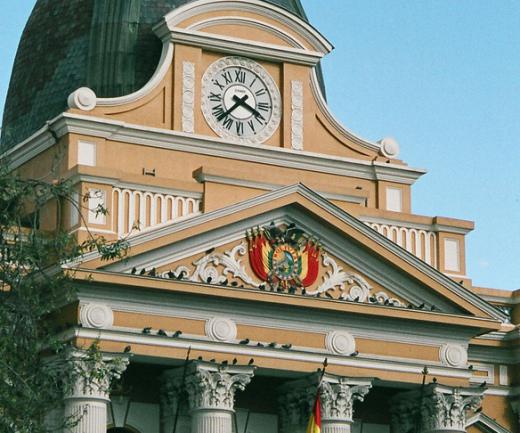 "We're in the south and, as we're trying to recover our identity, the Bolivian government is also recovering its sarawi, which means 'way' in Aymara," said then-Foreign Minister David Choquehuanca. "In keeping with our sarawi – or nan, in Quechua – our clocks should turn to the left."
Besides being placed on the legislature building, reverse clocks were also handed out to delegates who attended Bolivia's G77 and China Summit in 2014. Those clocks were shaped like the country itself.
Salar de Uyuni in Bolivia is the world's largest salt flat, measuring 4,086 square miles (10,582 square km).


Bolivia is one of the few countries to be named for a person; Simón Bolívar led what is now Bolivia (along with Venezuela, Colombia, Ecuador, Peru, and Panama) to independence from the Spanish Empire.


Bolivia has 37 official languages – Spanish and 36 indigenous languages including Quechua, Aymara, and Guaraní.
AS FEATURED ON:
AS FEATURED ON:

By: Global Panorama

Bolivia's legislature has a reversed clock that runs counterclockwise, reflecting the country's "southernness.".