What is a Christmas Tree Pin?
A Christmas tree pin is a piece of holiday jewelry, similar to a brooch, that is worn on the clothing. The Christmas tree pin was designed in the early 1930s and, since then, has been worn on the lapels of people everywhere. There are several types of pins made from designers such as the Schultzes and the Lains, who are well-known for the Bakelite and Catalin Creations trees.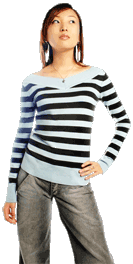 Christmas tree pins can be made from various types of jewels, such as rubies, rhinestones, or diamonds, or just plastic and glass. The jewelry may be gold or silver plated on the edging, adding a dramatic flair. This holiday jewelry usually ranges in cost from $25 US Dollars (USD) to $300 USD, but some can cost much more.
Many people don't want to spend a lot of money on jewelry that is only worn once year. This feeling is what led to the invention of the homemade Christmas tree pin. They are very inexpensive and make wonderful personalized gifts. It is also a fun holiday project for adults and kids, alike.
Making a homemade Christmas tree pin requires a half ounce (14.17 grams) of each of the following colors of clay: sap green, pearl green, red, black, cobalt, white and cadmium yellow. Additional supplies include a Christmas tree cookie cutter, small paint brush, crafting knife, plastic wrap and translucent liquid Sculpey®, which is available at most major craft stores.
Roll together the two different shades of green clay so they are flat and wide. A pasta machine, if available, will make this process easier, but a rolling pin works just fine. After the clay is flat and wide, fold it in half. Lay plastic wrap over the top of the clay and cut out a Christmas tree with the cookie cutter. Remove the plastic wrap and the final product should be a Christmas tree with rounded edges.
Give the Christmas tree the appearance of layers by scoring it with the craft knife. If desired, add ornaments to the tree with the red, black or cadmium yellow colored clays. Young kids may enjoy adding a face to the Christmas tree pin.
Create a star from the cadmium yellow clay using the craft knife. Accent the star as desired and attach it to the top of the Christmas tree using the liquid Sculpey. Bake the Christmas tree in a 275 degree Fahrenheit (135 degrees Celsius) oven for 30 to 45 minutes. When the Christmas tree is done baking, attach a pin to the back of it, using the liquid Sculpey.