25 Easy Scholarships to Enter in 2020
Regardless of whether you're in high school or are already a college student, no-essay scholarships are perfect for when you're swamped with schoolwork and tuition payments. For students these days, that's probably nearly all the time.
That's why we've compiled this regularly-updated list of easy scholarship opportunities with upcoming deadlines in 2020!
Every single financial aid opportunity on this list has a short application process (without any essay questions), is open to all students (high school, undergraduate, or graduate students), and doesn't have a minimum GPA requirement. When it comes to easy scholarships, it doesn't get any simpler than that!
You could apply to all 25 scholarships on this list in just a few minutes. So what are you waiting for? Go for it!
Jump to the scholarships:
The Top 25 Easy Scholarships of 2020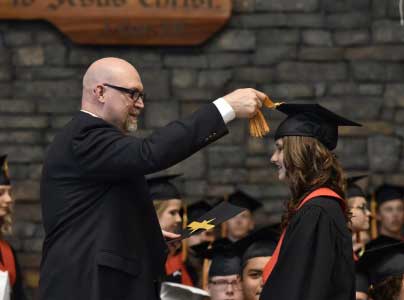 Bold.org is giving away $10,000 with the "Be Bold" No-Essay Scholarship. By joining Bold.org, you'll create a sleek profile that helps you look great for scholarship donors and providers, and you'll have access to many more scholarship opportunities via Bold's private, secure platform.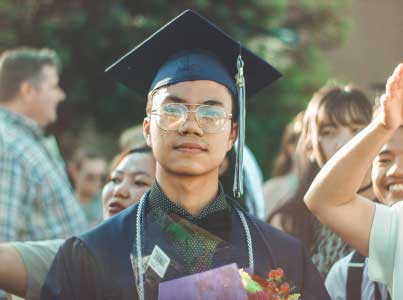 The $1,000 CollegeXpress is an easy, no-essay scholarship for high school students. Not only can you apply in 60 seconds, but you'll also receive free resources to help prepare students for their college journey. There are rolling monthly application deadlines for this one, so apply early to increase your chance of winning.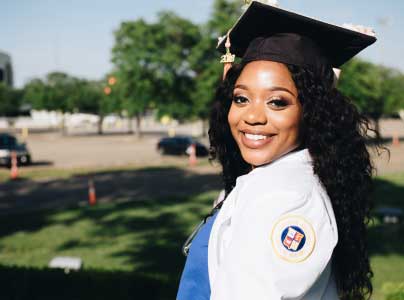 The WiseGeek Lifelong Learners Scholarships is a $500 scholarship open to anyone who has student debt or expects to in the future, including those who are no longer in school or who have student debt from funding the education of a family member.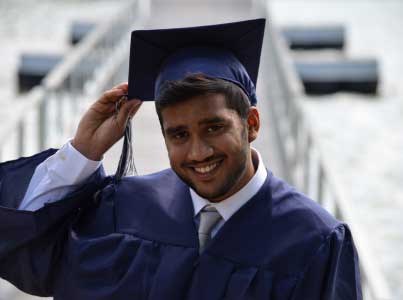 WiseGeek's own Mental Health Well-Being Scholarship supports college students who have experienced mental health challenges. The application process is quick and easy with no-essay required.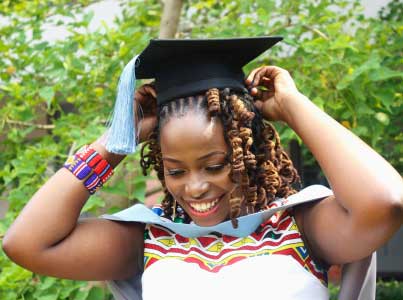 What college student hasn't thought about their perfect, dream job. WayUp, a internship and job site for college students, has sponsored this no-essay scholarship to help students find the right career path. It only takes a minute to apply - quick and easy!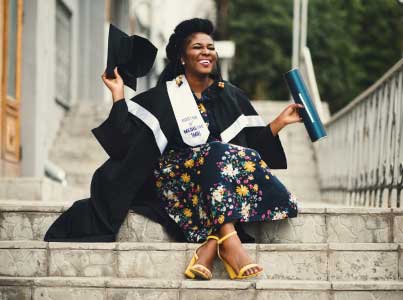 Bold partnered with Cappex, a college resource hub, to offer high school students a great opportunity to knock $1,000 off their tuition bill. Take 60 seconds to apply to this easy scholarship and also receive free bonus resources to help select the right university.
Penny Hoarder is a personal finance website, but when they're not giving out money-saving advice, they're offering cash to students through their Smart Money No-Essay Scholarship. This one isn't tough to apply either - sign up through the link and give yourself a shot.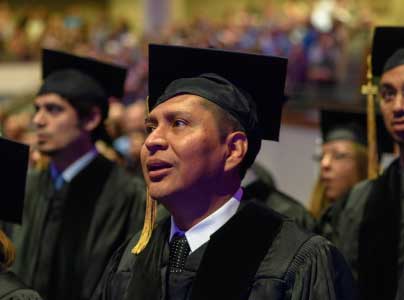 By signing up with ScholarshipOwl, not only will you be automatically entered to win their $1,000 "You Deserve It" scholarship, but you'll also have access to thousands of scholarships on their search platform. All that in 90 seconds? Not bad.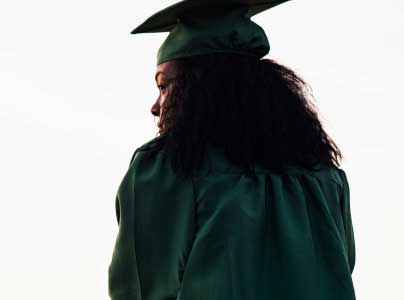 What if we told you that you could have a chance to win a $5,000 scholarship, while also getting trained by a mentor for your dream marketing job? It may sound too good to be true, but it's not.
By creating your free apprentice profile on Acadium, you'll automatically be entered in their easy $5,000 scholarship drawing.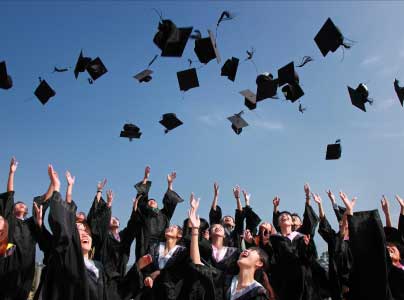 The Scholarship Institute is all about making it dead simple for you to navigate scholarships, so they've created an easy scholarship that couldn't be any more straightforward. Just enter some basic information for a chance to win. While you're there, check out their research on the best scholarship platforms for advice on where to turn to next!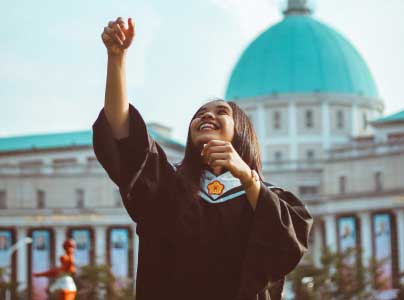 This is truly one of the easiest scholarship contests you'll find, and college students and high school students alike are eligible. Enter your contact information to create a free account on ScholarshipPoints and a chance to win $10,000! Yes, please!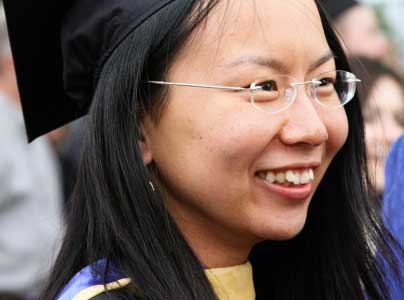 Cappex gives away $1,000 through this monthly scholarship contest, which you can enter by filling out a quick form. Since it's awarded monthly, you'll have a greater chance of winning! By creating your free account, you'll also be able to browse the other scholarships on the Cappex platform.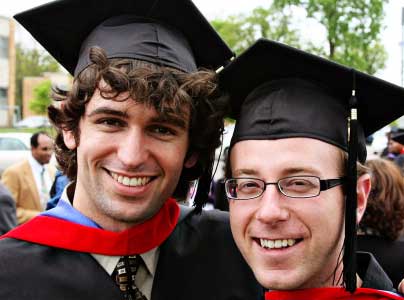 A chance to win $10,000 in just 30 seconds sounds pretty great. By signing up for a free account on CollegeXpress, you'll automatically be entered into this easy scholarship contest You'll also be able to browse through many other scholarship opportunities.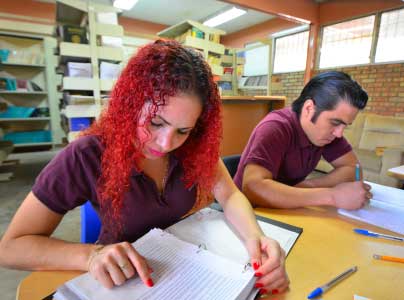 Want to get rewarded for doing good? DoSomething.org is running a $500 contest for students who donate at least one pair of jeans to a homeless shelter. It takes 30 seconds to sign up, and all you need to do to submit your application is send a picture of your donated jeans, which you can drop off at any Aéropostale store. The students who donates the most jeans will win $1,000, and there are also awards for participation as a school. Dust off that old pair of jeans and sign up now for a great chance to be rewarded for your community service!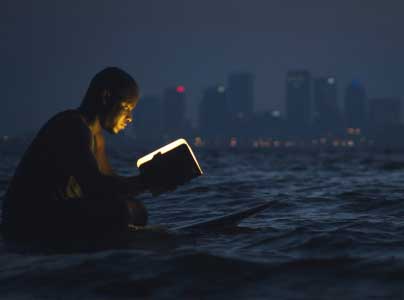 Create a profile on Niche to be eligible for this easy, no-essay monthly scholarship drawing. By doing so, you'll also be matched with tons of other easy scholarships available on Niche. No minimum GPA requirement necessary. Efficient!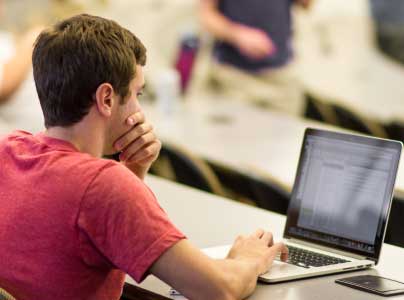 Hire A Helper is awarding a $2,000 scholarship four times a year to help encourage students to enter skilled trade industries, where there is a growing demand and lack of qualified worked. The requirements are minimal and it's easy to apply.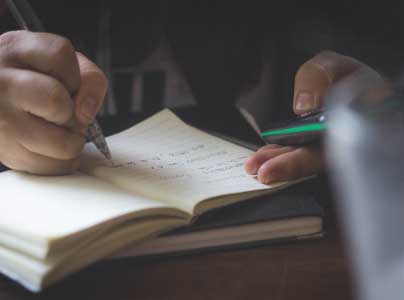 Discover gives away a $5,000 scholarship, and all you have to do to be automatically entered is to sign up with your name and email to receive helpful college tips and resources. It's perfect for high school seniors. And since it's awarded monthly, you'll have a much higher chance of winning!
Fancy yourself a poet? MoneySolver skips the essay and just asks for a few romantic words for this easy scholarship opportunity. Sign up is quick and easy!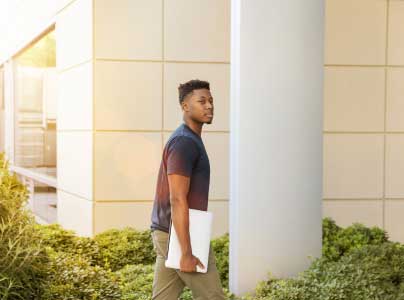 A scholarship drawing every week? You read that right. Ascent Student Loans is giving away a scholarship every single week in 2020. To be automatically entered, you just have to sign up and follow them on a social media platform. Easy!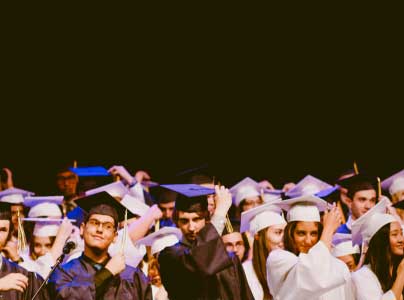 Looks like summer's on its way! That means it's time to apply for the June scholarship from Niche. With an easy sign-up form and monthly scholarship awards, this is a great scholarship opportunity.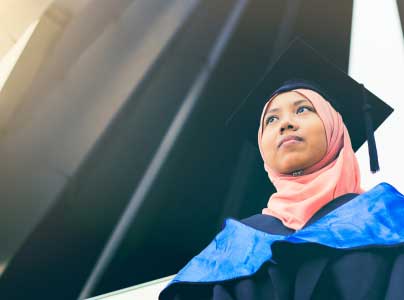 Unigo is offering a big reward for students who can think quickly on their feet. Just sign up for Unigo, name your favorite historical figure, and write down what you think his or her favorite mobile app would be. The maximum answer is 250 words, but you'll be in the running for this scholarship as quickly as you can type "Abraham Lincoln Snapchat".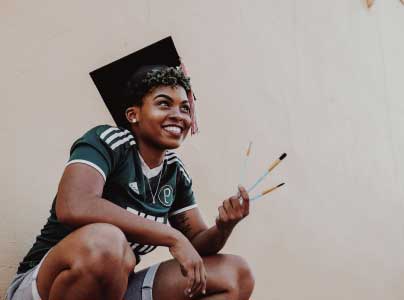 Tallo offers a scholarship application that's as easy as signing up! When you create your account, you'll also get a feed of scholarship, internship, event, and competition opportunities relevant to your profile and background.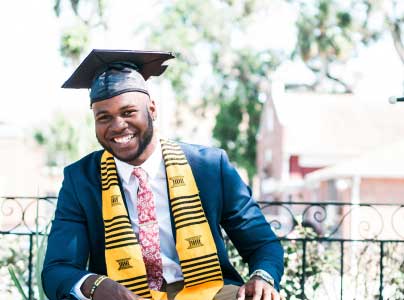 Get entered for a great scholarship from Niche by simply answering a few questions about your college! This is a great opportunity to win tuition funding just by sharing your thoughts on your college or university.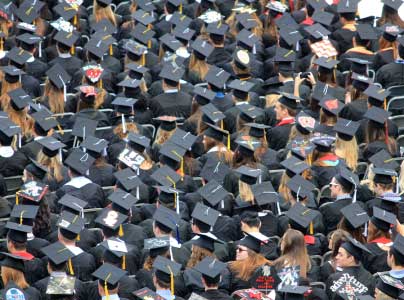 Fastweb is offering a pair of monthly scholarship awards -- all you have to do is create an account and invite a friend! This scholarship application renews each month, so you'll have a good shot at winning.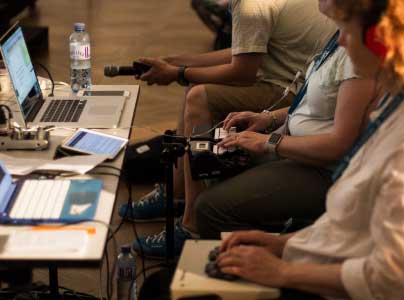 Sallie Mae is offering a $1,000 monthly scholarship sweepstakes for students who sign up to their platform. Sallie Mae boasts one of the best scholarship search platforms out there, so you'll have access to all kinds of other great scholarships as well.
It really doesn't get much easier than these scholarships. Not only can you apply to all 25 of them in about the same amount of time as it took you to read this article, but you'll also get plenty of bonuses in doing so, like access to scholarship platforms that will give you the opportunity to find lots of other scholarships relevant to you. You'll also get helpful college tips (great if you're a high school senior!) and resources, the opportunity to learn new skills, and more.
While competition may be higher on these easy scholarships, one thing is for certain: you can't win if you don't apply, and since every scholarship here is totally free, there aren't any drawbacks. It's like getting 25 lottery tickets for free!
Easy Scholarships FAQ
What makes a scholarship easy?
An easy scholarship is one that takes very little time to apply for (usually no longer than a few minutes) and has few requirements to qualify. The easy scholarships included in our list are open to all students, and have no GPA requirement.
What are no-essay easy scholarships?
No-essay easy scholarships are even easier—they contain no lengthy essay questions in the application process. They're quick, simple, and require very little effort.
How can I improve my chances to win an easy scholarship?
Because easy scholarships are so easy, they have higher volumes of applicants. This added competition means it's similar to a contest in which the winner is chosen at random. To improve your chances, apply to a scholarship as frequently as you can (for instance, if they give an award monthly, be sure to apply each month). It also helps to apply to as many scholarships as you can.
How do I tell if an easy scholarship is legit?
One way to tell if an easy scholarship is legitimate is if they are asking for any payment in order to collect your reward. You shouldn't have to pay an application or any other fee to be considered eligible for financial support toward your education. Usually those that do ask for your money just take it and give nothing in return.
You can also look up the company or organization awarding the scholarship on Better Business Bureau to make sure they are real. It's a good idea to check out the privacy policy, as well, to ensure they will not be selling or giving away your information to a third party.
Rest assured that all of the scholarships listed here are legitimate and safe.
Is there a limit on the number of easy scholarships I can apply for?
No! There is no limit to the number of easy scholarships you can apply for. You could even go down this list and apply for every single one. After all, it will only increase your chances of winning.
Who awards easy scholarships?
Most easy scholarships are awarded by scholarship platforms or organizations dedicated to improving educational opportunities for students. With many of these scholarship applications, not only are you entered to win, but you also gain access to other scholarship opportunities, college tips, and other educational resources.
Bonus Easy Scholarship Opportunities
Once you finish applying for the easy scholarship drawings above, check out these additional opportunities that may take a little longer, but are still great chances to win money for your education.
26. $15,000 TeenDrive365 Video Challenge
Like making videos? TeenDrive365 is offering a massive $15,000 scholarship annually for students who make videos that will inspire an end to distracted driving. Make a video for a good cause and get the chance at a big scholarship in the process!
27. Think For Yourself Scholarship
Have a passion for free speech? Earn a scholarship by writing about it! The Think For Yourself scholarship awards $5,000 to the winner, and $1,000 each to the three runners-up. This one does require 500-800 word essay, but it is well worth the application!
28. $1,000 Final Fantasy Scholarship
Want to put those video game skills to use? The Final Fantasy scholarship awards $1,000 a year to students who have enjoyed the Final Fantasy game franchise. This is a short essay scholarship with an easy application!
29. AfterCollege Science Student Scholarship
Create your AfterCollege account in just a few minutes to apply for this science essay scholarship. By doing so you'll also get a chance to quickly apply to other scholarships on AfterCollege!
30. Vindale Research
Have time to spare? Get paid for simply taking surveys! Earning money as a student couldn't be any easier than this. It's a perfect opportunity to get paid just by answering questions online.
31. StudySoup
Love taking notes? Get paid for it! With StudySoup, you can earn serious money by taking and uploading the quality class notes that you take. You can earn up to $500 per course, which adds up quickly, and you'll also be helping your peers succeed!
WiseGeek Life Isn't Easy Scholarship
The WiseGeek Life Isn't Easy Scholarship is a $500 scholarship open to any college student who has experienced significant hardships.
---
About the Scholarship
The United States is known as the land of opportunity, but the unfortunate reality is that not everyone starts on an even playing field.
While most people encounter challenges at some point in their youth, some have to confront more adversity than others. Whether it's growing up with limited financial means, facing racism, living with a disability, or coping with the loss of a loved one, significant hardships at a young age can have a long-lasting effect.
The WiseGeek Life Isn't Easy Scholarship exists to help college students who have faced difficult circumstances head-on and come out stronger for it. We're hoping to foster and support those who have shown resilience through turbulent times.
---
Scholarship Details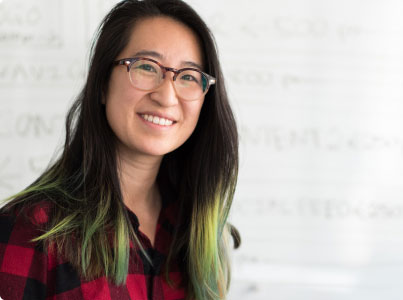 ---
Eligibility Requirements
College students who have experienced significant adversity or hardships in their lives.
Must be a U.S. Citizen or permanent legal resident

All GPAs will be considered.

All majors are encouraged to apply.
---
How to Apply
You can apply for this scholarship on the Bold.org scholarship platform. Just set up a student profile on Bold.org and submit your application.
---
Scholarship Frequently Asked Questions
When is the scholarship deadline?
The application deadline is October 31, 2020.
What is the scholarship prize?
The scholarship award is $500.
When will the winner be chosen and notified?
The winner will be publicly announced in early November. Prior to the announcement date, we may contact finalists with additional questions about their application. Winners will be chosen based on the merit of their application.
How will the scholarship be paid?
We will send the $500 award check to the winner's academic institution in their name, and in the name of their institution (depending on the school's requirements). If the winner is not currently in school, we will send a check directly to the winner.
How can I contact you with questions?
If you have any questions about the scholarship, you can email scholarships@wisegeek.com
How will my application information be used?
WiseGeek manages this scholarship with the support of the Bold.org scholarship platform. Bold.org takes student confidentiality and privacy incredibly seriously. Please refer to the application page on Bold.org for full details.