What Are the Different Types of Luxury Bedroom Furniture?
Luxury bedroom furniture is typically made of high-end materials, such as exotic woods or rare fabrics, that are unique and not commonly seen in most bedrooms. When looking for luxury bedroom furniture, a buyer may want to enlist the help of an interior designer who is experienced in dealing with these special items. This type of furniture is commonly special-ordered or crafted by hand, often by a commissioned furniture designer. Items made in this way can include mattresses, bed frames, dressers, and night-stands.
A luxury mattress may not contribute to the visual design of the room, but can enhance the owner's bedroom. These vary in cost, depending on the type that is purchased. A mattress like this is typically made of top-of-the-line materials, and may have special features, like a pillow-top surface. There are many different types of mattresses on the market, but a luxury line usually includes a plush top, as well as either a memory foam or spring interior.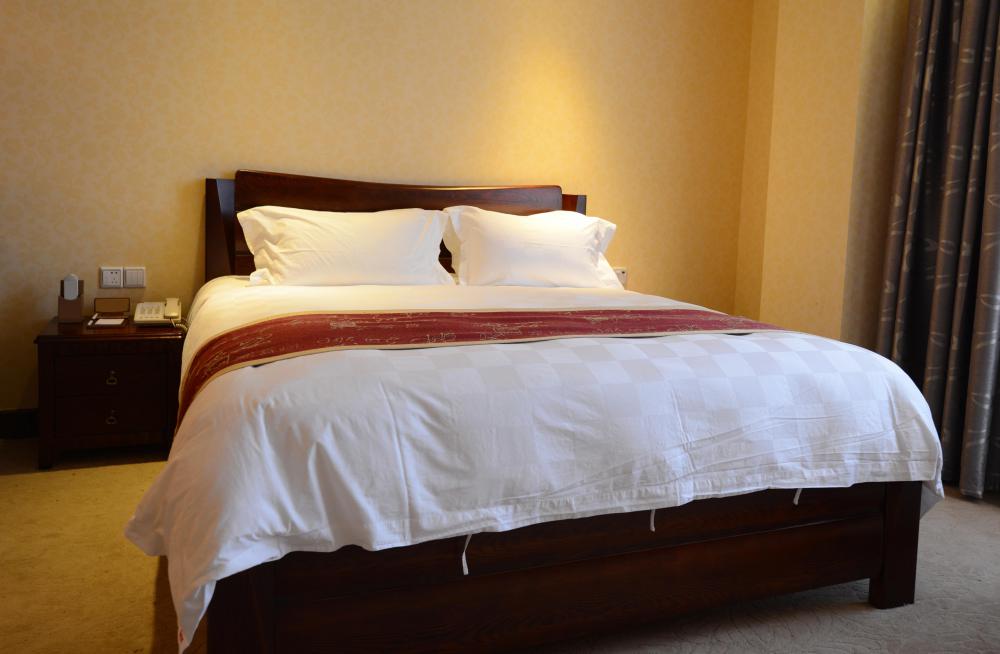 A bed frame can make a big statement in a bedroom. Luxury frames may be oversized and feature four posts or an elaborate head- and foot-board. This type of luxury bedroom furniture is typically intricately designed, and can be the centerpiece of a bedroom. A quality comforter or duvet set should be purchased to complement such a stately bed.
A dresser is an item of furniture that typically has several drawers or compartments for storage. A luxury dresser is often made of the highest quality wood available, depending on the client's taste. This type may be made by hand and be ornately carved. Luxury dressers generally last a long time, if they are taken care of properly.
Night stands are items of luxury bedroom furniture that can enhance the look of the room, while also providing a firm surface and storage near a bed. Some of these tables are made with drawers, while others are not. Many people choose to place small decorative items on a night stand, but these furnishings can also hold lamps and personal items, like clocks or books.
When designing a bedroom, luxury bedroom furniture may be bought in a matching set, or individual pieces can be mixed to create a unique, personalized style. These furnishings can be found in high-end home stores, online, or may be handmade by a an experience craftsman or artist. Due to the quality of the materials used, luxury bedroom furniture is generally more expensive than that which is mass-produced.