How Do I Become a Fisherman?
There are many ways to become a fisherman. Much of the modern commercial fishing industry involves catching saltwater fish with nets, but opportunities do exist for professional fishermen to act as guides for sport fishing expeditions and participate in fishing tournaments. There are many hazards associated with commercial fishing, and it is considered to be one of the most dangerous professions of the 21st century.
Large-scale commercial fishing is carried out in many regions of the world, and entry-level opportunities are often available for a person wanting to become a fisherman. Working on a commercial fishing boat requires an applicant to be in excellent physical condition and have a willingness to be out to sea for weeks at a time, sometimes in poor conditions. These jobs often require employees to stand for long periods and be able to lift and manage heavy objects. Some types of fishing, such as Alaskan crab fishing, require a great deal of physical and mental toughness to tolerate the long hours and dangerous work environment.
Many commercial fishing jobs are seasonal, often recruiting students from colleges and universities for work during their summer break. Applicants can look for jobs in newspaper classified ads and online job listing sites. Job seekers who live near a fishing port may inquire about employment directly with a local fishing management company. Many of these opportunities will require the applicant to pass a drug test and criminal background investigation. In some instances, employees may need to provide their own wet-weather gear, sleeping bag and commercial fishing license.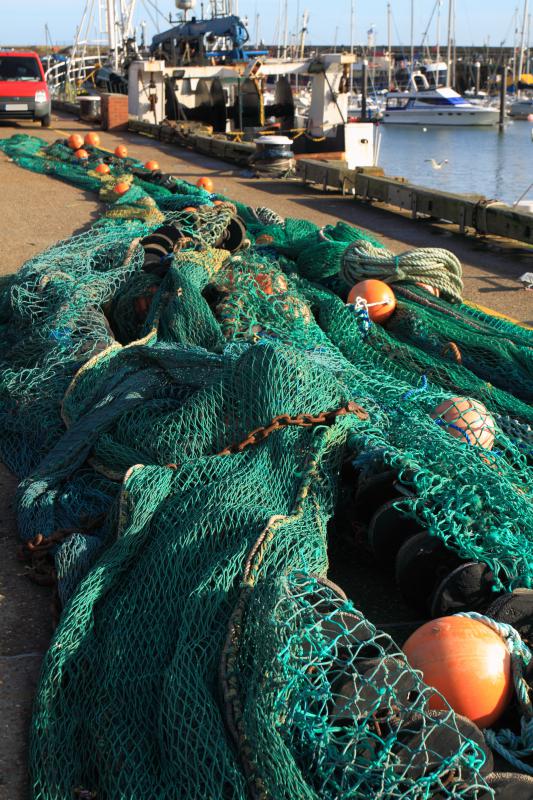 Another way to become a fisherman is to become a sport fishing guide or charter boat operator. These people generally provide bait, tackle and instruction to amateur fishermen looking for a new experience. Freshwater guides need their own boat and an in-depth knowledge of the bodies of water on which they operate, along with a friendly demeanor to deal with families and small children. Becoming a saltwater guide requires a greater investment of time and resources, because charter boats can be expensive to own and operate. Many prospective fishermen start out as a captain's mate, preparing bait and setting up rigs for the use of customers.
The final method to become a fisherman is by joining a competitive fishing organization. While few fishermen are able to make a living by participating in tournaments, some organizations will offer a few tournaments each year that are open to participation from the general public. This can give a person interested in professional fishing a sense of what the career is like without a large investment of time and money.