What Was the Asian Financial Crisis?
The Asian financial crisis was a period of financial upset which occurred in many Asian nations in the middle of the 1990s. The depths of the Asian financial crisis led global leaders to express concern that the crisis could spread globally, and these concerns were used to justify an intervention by the International Monetary Fund (IMF). Economists took a number of important lessons away from this financial crisis and other periods of financial turmoil which occurred around the world in the 1990s, and the crisis highlighted the global nature of the economy.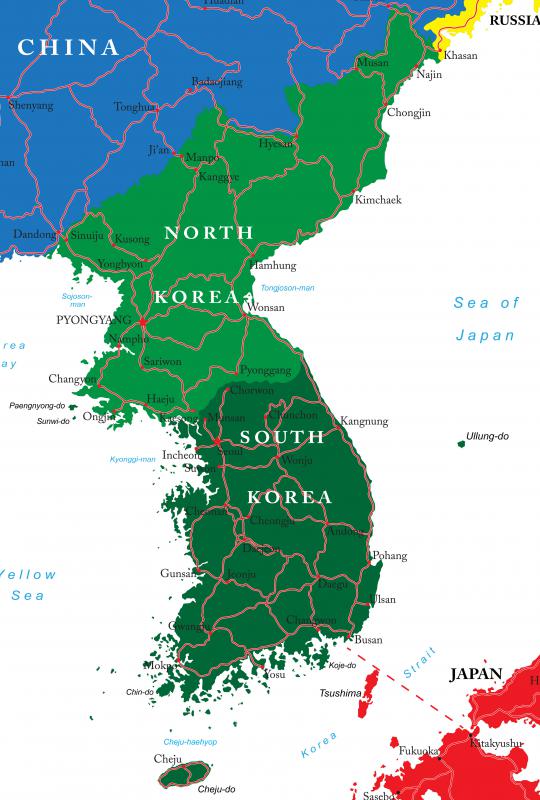 In the early 1990s, economists all over the world were hailing the "Asian miracle." Many Asian nations were experiencing unprecedented rates of financial growth, which generated substantial returns for investors who became involved in various economic endeavors in Asia. Asian real estate markets in particular experienced a great deal of growth, and many governments were slow to regulate and put risk management strategies in place. This decision turned out to be a very bad one.
In early 1997, several nations reported minor concerns about their economies and the strength of their currencies. Most investors and economists believed that the Asian economy would remain fundamentally strong, however, and little credence was given to these concerns until July 1997, when the Thai baht collapsed dramatically, followed by currencies in many other Southeast Asian countries. The first round of rapid currency devaluation was followed by another, causing financial instability to spread from Thailand to nations like South Korea, Indonesia, Laos, Malaysia, and the Philippines.
With currency devaluation came investor and lender panic, along with rampant speculation. Speculators further destabilized the Asian economy, while withdrawals of credit and investment funds created a credit crunch. Nations gripped in the Asian financial crisis desperately needed capital, but found funds increasingly unavailable, and this contributed to further economic destabilization. In several nations, the economic turmoil was accompanied by political problems, most notably in Indonesia.
Ultimately, the IMF stepped in with large infusions of capital to stabilize the Asian economy, arguing that the Asian financial crisis was starting to spread around the world as Asian trade partners suffered. Approximately 18 months after the start of the crisis, most Asian markets were largely stabilized and starting to recover. One of the grimmest lessons of the Asian financial crisis was the danger of speculation, especially on real estate, and of the issue of a cascading series of events which could turn an isolated economic problem into a regional one.