What Should I Know About Buying a Foreclosure?
Buying a foreclosure may seem like a good idea. It is a way to get a good property at a great price. While it may be impossible to build a relationship with the previous owner, the benefits to buying a foreclosure often outweigh this minor inconvenience. However, buying a foreclosure is not as simple as buying any other house, and special care should be taken.
In the normal course of buying a house, one of the first things most people do is to take a tour of the home. This may not be an option when buying a foreclosure. While the potential buyer may be given detailed information regarding the floor plan, home amenities, square footage, and the address, the first time the buyer is in the house may be after he or she takes possession of the home.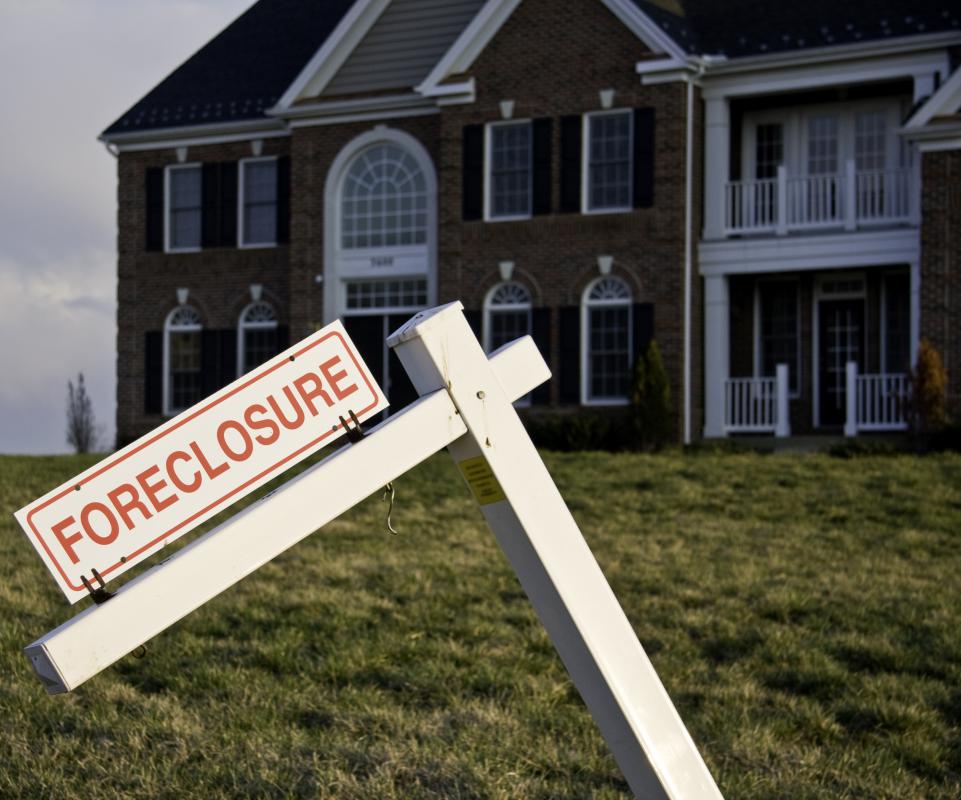 Thus, the condition of the home may be of primary concern to any potential buyer looking at buying a foreclosure. The current owner of the property may not be as inclined -- or as capable -- of maintaining the home the way it should be maintained. If the seller sees no potential benefit in putting money or effort into a home they may not keep, there could be very little incentive to do so.
In some cases, the price of the home may be so good that this is less of a concern. The home may still be a good deal in all but the worst of conditions. Still, this is a potential problem when buying a foreclosure. In the worst situations, the owner being foreclosed upon may become bitter and deliberately damage the home so that it is unacceptable to potential buyers.
Further, most buyers understand that buying a foreclosure means the home comes "as is." This means that if the home needs major repair work, before or after it is sold, it will be up to the buyer to do it. There is little chance the previous owner will feel obligated to help in such circumstances. In most cases, the previous owners' financial situation may be such that, even if they wanted to help, they likely would not be able to.
Another thing to keep in mind when buying a foreclosure is the right of reclamation that is reserved in some jurisdictions. This means that, after the home is sold, the previous owner could agree to purchase the home for the same price that it was sold for during a certain period of time. Under this circumstance, if the previous owner decided to exercise this right, there would be nothing the new owner could do about it. While this is rare, it can cause substantial conflicts. Potential buyers should be aware of what the law is in their states or jurisdictions.