What Should I Consider When Applying False Eyelashes?
When applying false eyelashes, consider the type of eyelash adhesive, the specific placement of the lashes, and the other cosmetics that will be used along with the eyelashes. Before applying false eyelashes, it is important to choose the right eyelash adhesive. There are a number of kinds of eyelash adhesive on the market. This is an important step if the eyelashes will be worn multiple times. If so, the eyelash adhesive should be a kind that can be used on recycled false eyelashes.
The placement of the lashes is very important. When applying false eyelashes, the base of the lashes should be placed just above the line of natural lashes on the upper lid. When applying false eyelashes to the lower lid, which is less common, make sure that they are placed just below the line of natural lashes. The false eyelashes should be as close as possible to the natural lashes so that the two can blend in well together. This is true even if the false eyelashes are part of a dramatic look that includes vibrant, unnatural colors.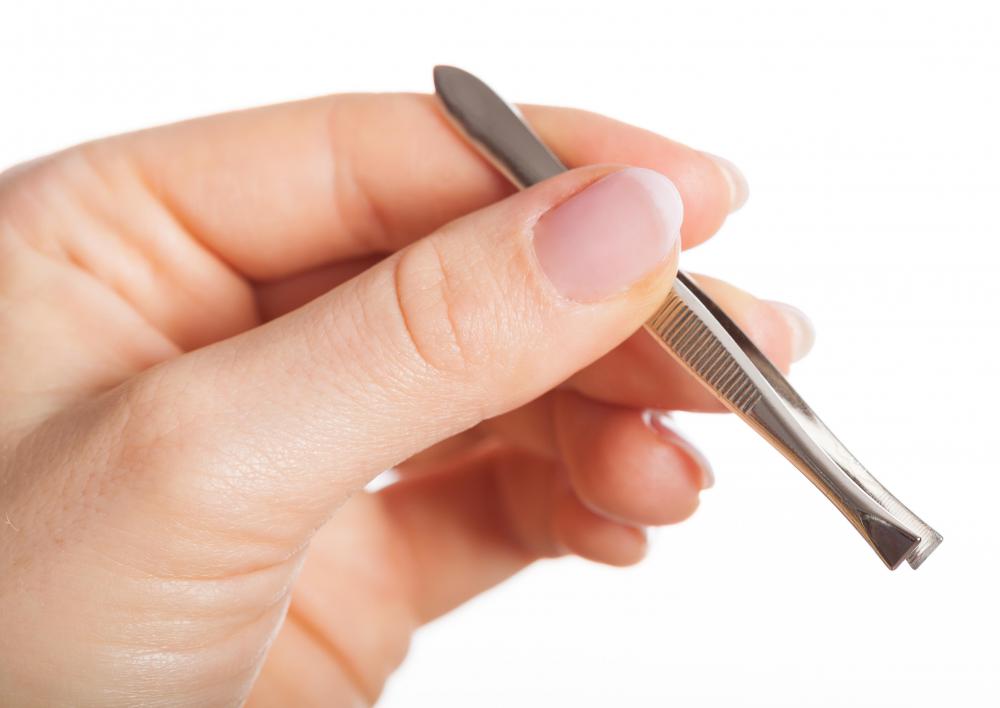 If the lashes are placed too high on the lid, they may rub against the brow bone or even crumple. If lashes for the lower lids are placed too low, they may make the eyes look oddly large. When applying false eyelashes to the corners of the eyes, the false eyelashes should also be placed as close as possible to the natural lashes. In order to get correct placement, tweezers or even a toothpick can be used to make adjustments, but be very careful not to poke the eye or the delicate skin on the eyelid.
It is important, when applying false eyelashes, to put them on after applying all other eye cosmetics except for mascara. In fact, many people find that applying all other cosmetics first is easiest. It is much easier to apply eyeshadow before applying false eyelashes. Applying eyeliner after applying false eyelashes is nearly impossible.
Mascara, on the other hand, can be a very useful cosmetic in helping to blend the false eyelashes in with the natural eyelashes. After applying the false eyelashes and making any necessary adjustments to their positioning, brush mascara over both the natural and false eyelashes using a mascara that is similar in color to the false eyelashes. Using black mascara on brown or lightly-colored false lashes can make the lashes look dirty or discolored.