Window caulk is a type of caulking that is used to insulate windows. As with most other types of caulking, window caulk's main purpose is to prevent any air from seeping into, or out of, a building. Window caulk can be made from many different materials including silicone, poly-sulfides, acrylic-latex, butyl rubber, neoprene, and many others.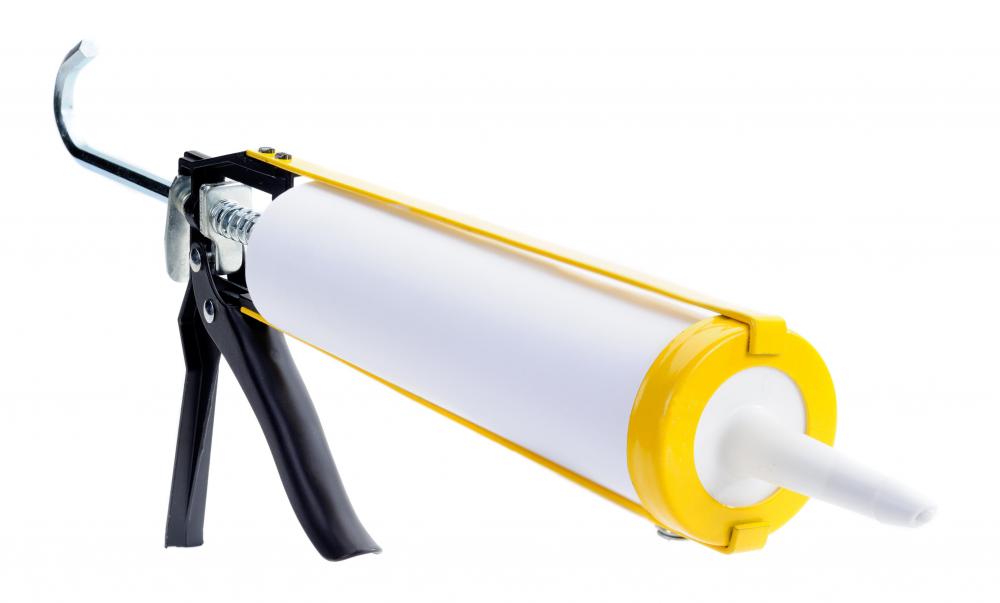 The most important thing to look for when purchasing window caulk is a caulking material's lifespan. While some types of caulking will only last for three years, other types may last more than ten years. In addition, be sure that the caulk you choose will adhered to the type of window frame that you have. Some substances only adhere to wood surfaces, while others may only stick to metal. Since different metals, and other window materials, expand and contract at varying rates, selecting a caulk that can withstand these temperature changes is crucial. Otherwise, caulk will simply peel off of a window frame resulting in reapplication.
Purchasing caulk that comes with some type of application tool is also important. Caulking guns make applying caulk to any surface simple and efficient, but using a trowel to apply caulk may result in a insufficient and messy job. Also, be sure to purchase the amount of window caulk that you actually need -- leftover caulk that is not used right away may dry quickly.
When applying any kind of caulk, it's important to stick to package directions. Caulk should not be applied when the outside temperature is below 40°F (4ºC). While applying caulk, try and create a steady stream of caulking material. This way, the caulk will not be applied in chunks, which can create a messy look. Before any caulking can be applied, be sure to remove any older caulk that may be stuck to a window. Attempting to apply new caulk over older caulk is often difficult and ineffective. On occasion, caulk may shrink. If this occurs, you will have to remove any existing caulk, and apply new material.
Most hardware stores and home improvement stores sell window caulk. You may also be able to purchase large quantities of caulk by shopping online or in specialty stores. Industrial strength caulk can also be purchase through specialty retailers. By keeping the above information in mind, you should be able to choose a caulk that will keep cold air out, warm air inside, and last a long time.