What Is Triamcinolone Cream?
Triamcinolone cream is a topical treatment prescribed for a variety of skin ailments. It is a mixture of emollient and cortiscoseroid that is used for problems such as swelling, itching, and dryness. The cream is marketed under the brand name Pediaderm TA®.
Some of the specific conditions triamcinolone cream treats are psoriasis and eczema. It is also used to relieve symptoms of allergies and inflammatory diseases. Several different kinds of skin rashes and general irritation can also be treated with the cream.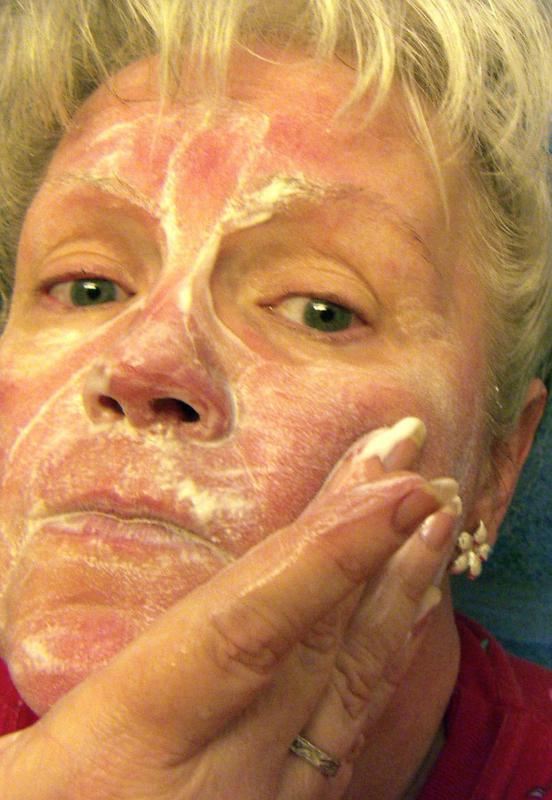 Proper application of triamcinolone cream depends upon the condition being treated. In most cases, a thin layer of the product is rubbed into the affected area with clean hands. Occasionally, it may be necessary to moisten the area first with a wet, clean cloth. In some situations, the treated area is left uncovered. Other conditions may require applying a covering, such as a bandage or plastic wrap, after application of the cream.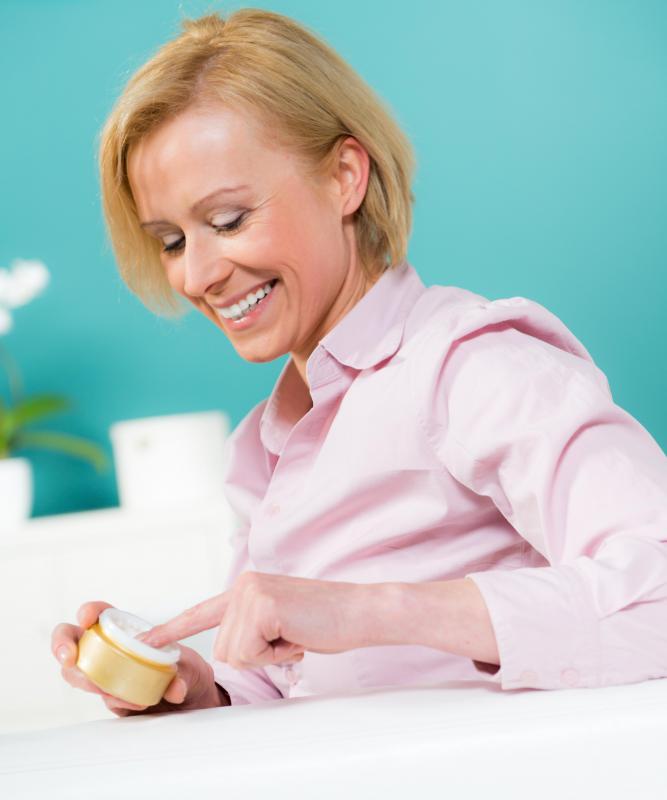 It is important to use triamcinolone cream only for the amount of time it is prescribed as it can have an adverse effect on the body if it is used too long. Patients are also advised to use only the prescribed amount at the specific site of the problem as applying the cream on large expanses of skin can cause the body to absorb too much of the drug and potentially cause side effects. While there are not many conditions that conflict with use of the cream, a full medical history, including any drugs currently being taken should be disclosed to the prescribing doctor. Women who are pregnant or nursing are generally advised not to take the drug.
The most common side effects of triamcinolone cream are mild and only need to be discussed with a doctor if they become more severe or do not go away. They include slight itching, irritation, and burning. Some patients also experience dryness.
Severe side effects of using triamcinolone cream should be discussed with a doctor immediately. They include intense itching, irritation, swelling, and burning. Some patients also report cracked skin or a rash that looks like acne. The skin may also turn excessively red or peel. Allergic reactions, including breathing problems, a tight chest, hives, or rash should receive emergency medical attention.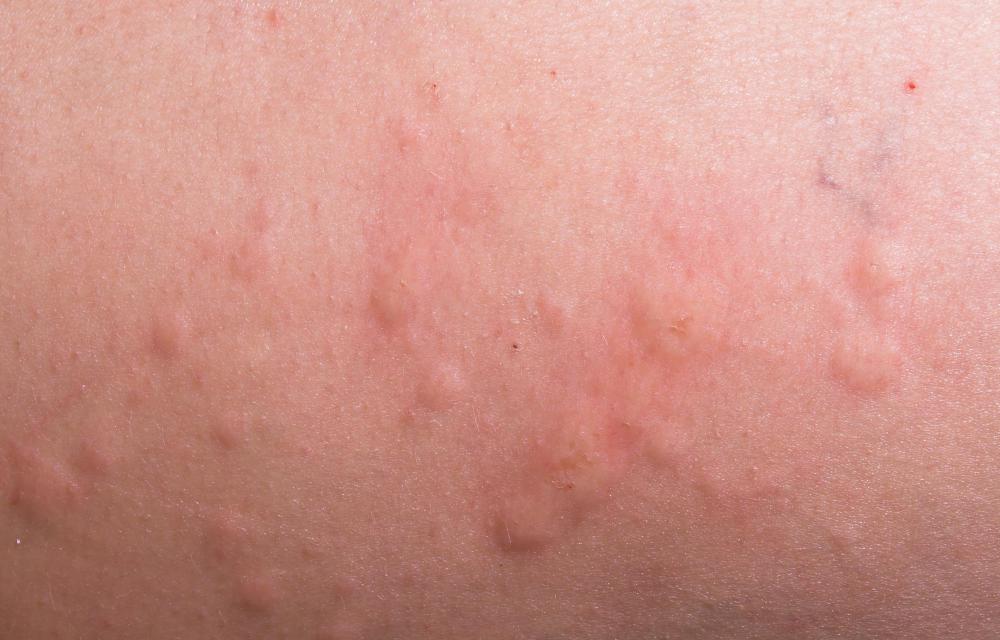 Triamcinolone comes in several other forms, including a liquid, an aerosol spray, a lotion, and an ointment. It also comes as paste for use in the treatment of mouth sores. The drug is also available in different strengths in order to accommodate different types of conditions and levels of severity.