What is Tretinoin Hydroquinone?
Tretinoin hydroquinone is a combination of two medications that are used to help treat acne. The effects of the medication are fully reversible and a patient needs to continue treatment in order to see results. When combined with a third medication, fluocinolone, the resulting medicine is used to lighten patches of skin on the face. This medication is a topical treatment and may take a few weeks to show results.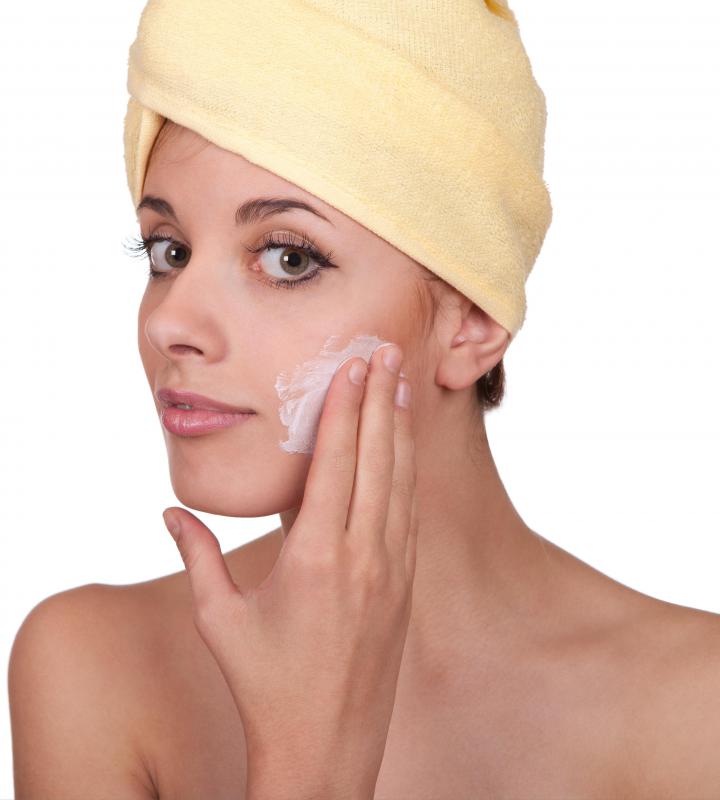 As an acne treatment, tretinoin hydroquinone helps improve skin clarity in two different ways. The tretinoin in the solution makes skin shed faster, loosening dead cells and proteins and helping them flake off. Hydroquinone, which is commonly used as a skin lightener, is used to reduce discoloration, including that left by previous breakouts.
Products containing tretinoin hydroquinone should be tested on a small patch of skin before using it on the entire face. An adverse reaction to these chemicals can lead to swelling, irritation, rash or allergic reaction. Redness and a stinging sensation are normal side effects that can last for a few weeks while the skin adjusts, but if these effects continue for more than a few weeks, or if the effects are severe, the patient should notify a doctor.
Mucus membranes in the nose, eyes or the inside of the mouth may be particularly sensitive to exposure to tretinoin hydroquinone. If the chemicals get into these mucus membranes, the area should be flushed with water and watched for signs of severe reaction. Treatment with fluocinolone tretinoin hydroquinone can make a person more sensitive to ultraviolet radiation, so patients should stay out of the sun and wear SPF 30 or higher on treated skin to help protect it from damage.
It can take up to four weeks to notice results from using tretinoin hydroquinone. The effects of the medication are short lived, so daily use is needed in order to improve complexion. Though long-term use is necessary, the medication should not be used for more than 8 consecutive weeks without taking a break and allowing the skin to rest.
Tretinoin hydroquinone may also be combined with a third chemical, fluocinolone. This medication is a whitening agent that bleaches the skin. This combination medication is used in the treatment of melasma, which is the darkening of the skin in patches on the face .