What Is the State Tree of Michigan?
The state tree of Michigan is the Eastern white pine, a tall evergreen variety characterized by blue needles, yellow flowers in spring, and medium-sized cones. This specimen was chosen as the official state tree in 1955, largely to commemorate Michigan's contribution to the lumber industry during the late 1800s and early 1900s. As the state tree of Michigan, the Eastern white pine is found throughout the area. It is abundant in the Upper Peninsula, which is the northern section of the state, which borders Canada.; this is mostly due to limited development in that region of the Great Lakes State. It is often logged to provide lumber, firewood, or paper products.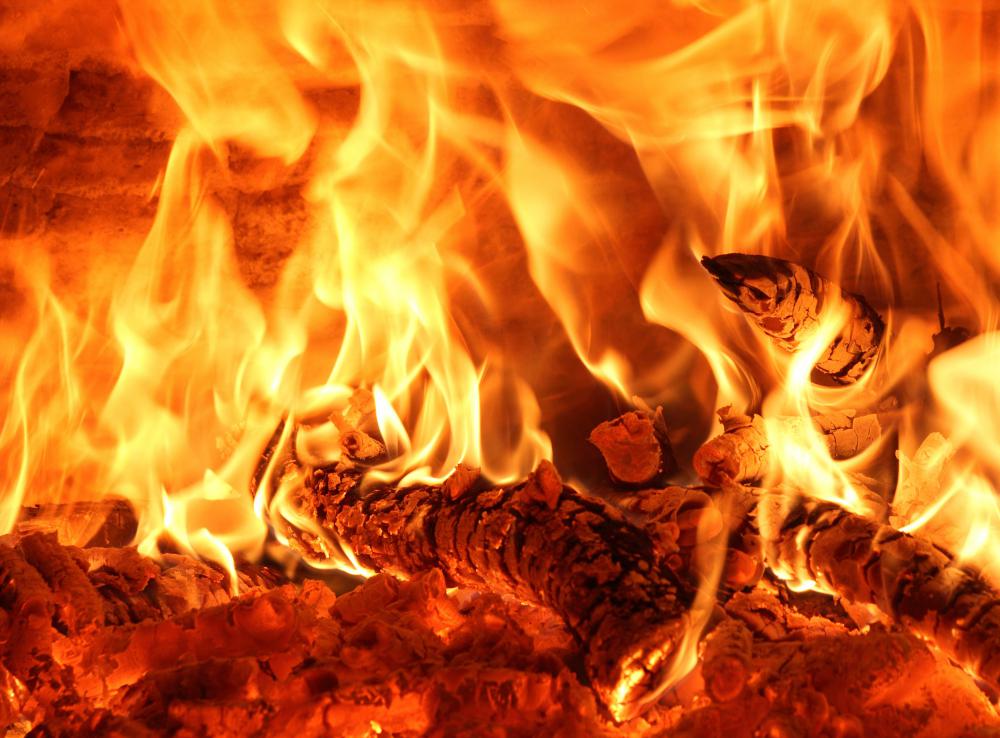 The Eastern white pine is the largest evergreen tree in the eastern United States. Many specimens grow between 80 and 100 feet (24.4 to 30.5 m) tall when they are fully mature. This state tree normally grows very tall and straight, but its branches near the top can spread anywhere from 20 to 40 feet (6.1 to 12.2 m). As the state tree of Michigan, there are many specimens that are between 200- and 400-years-old found here.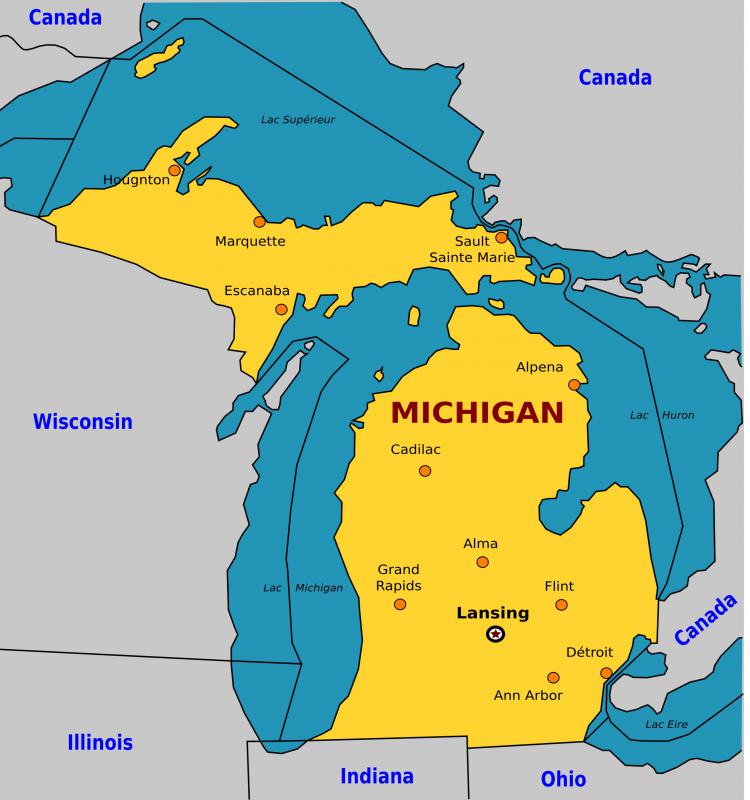 When the tree is very young, its bark is normally light gray, but it turns a grayish brown color as the plant matures. This bark is thinner on a young tree than on a mature one, but is slightly smooth to the touch no matter what the tree's age. The state tree of Michigan gets its name from the wood it produces, as it is normally pale white in color.
While the needles of this tree typically appear blue, they may sometimes be bluish-green or even silver. They normally come in clusters of five to seven strands and are grouped on either side of a long, woody stem. Most needles range between 5 and 7 inches (12.7 to 17.78 cm) in length. All needles in a group may be the same length, or each one may be a different length than the others.
The Eastern white pine is normally able to withstand the harsh winters of this region. An exception is the young seedlings, which may need protection from the elements during their first season of growth. This is especially true if planted along the shores of the Great Lakes, as harsh winds coming from these waters are often followed by periods of heavy snow and ice that can damage the tree's limbs.