What is the National Crime Information Center?
Nicholas K.
The National Crime Information Center is an international database for criminal information maintained by the Federal Bureau of Investigation (FBI) in the U.S. Contributors to the National Crime Information Center range from local sheriff's departments to national law enforcement agencies. This database lists records for many types of criminals including parole violators, gang members, and terrorists. Records in the National Crime Information Center remain active between 90 days and indefinitely depending on the type of crime. The Office of the U.S. Attorney General has developed processes for records requests to aid defense attorneys and litigants.
Agencies throughout the world contribute criminal records to the National Crime Information Center. The database grew from 350,000 open records in 1967 to more than 15 million by 2009. Local police departments and sheriff's offices submit records as part of their daily administrative tasks. National agencies like the U.S. Secret Service and Department of Alcohol, Firearms, and Tobacco provide records to assist local and regional law enforcement. This database also features contributions from global agencies like the International Criminal Police Organization (Interpol).

Get started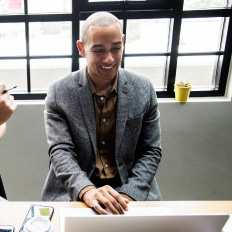 Wikibuy compensates us when you install Wikibuy using the links we provided.
Records available through the National Crime Information Center cover many criminal offenses and court orders. Law enforcement officials search the database for parole violators, escaped criminals, and subjects of local or federal warrants. The database also lists records for felons from foreign countries along with suspected terrorists. Police departments also use the National Crime Information Center to renew investigations into missing person cases. The U.S. Secret Service and other security organizations use the database to keep track of potential threats identified during federal investigations.
Each record on the National Crime Information Center remains open based on the applicable criminal action. Listings for vehicle and boat thefts remain on the database for 90 days before entering dormant status. Law enforcement officials can access records on stolen identities and license plates for up to one year of filing. An indefinite open status is placed on records dealing with wanted individuals, gun crimes, and individuals tagged by the U.S. Secret Service.
Litigants identified in the National Crime Information Center follow federal procedures to access their online records. The Office of the Attorney General allows subjects of database records to seek corrections through application to the appropriate authorities. Defendants subject to local, state, and federal legal actions might request files to assist their attorneys. These records can be accessed using fingerprint identification through participating police departments. The Integrated Automated Fingerprint Identification System maintained by the FBI ensures that fingerprints can be found regardless of jurisdiction.