What Is the History of the State Flag of Tennessee?
The state flag of Tennessee was officially adopted on 17 April 1905. LeRoy Reeves, a solider in the Third Regiment of the Tennessee Infantry, is credited with its design. The flag features three white stars in a white-ringed, blue circle, on a red backdrop. A thick, vertical blue stripe and a narrower, interior vertical white stripe decorate the far right edge of the state flag of Tennessee, presumably so that the colors red, white, and blue can all be seen on the flag when it is flown. The symbolism of the flag is said to pay homage to the United States of America, while also recognizing Tennessee's vast geographical diversity.
According to flag designer Reeves, the triple white stars depicted on Tennessee's state flag represent the state's three greatly varying geographical regions. Tennessee's easternmost region is located in the Great Smoky Mountains, where large-scale farming is generally impossible and where much of the state's industrial manufacturing can be found. Tennessee's westernmost region consists typically of fertile farmland, and this is where much of the state's large-scale agriculture typically occurs. Tennessee's central region is neither entirely mountainous nor entirely flat, and is considered a good place to raise cattle, mules, and horses.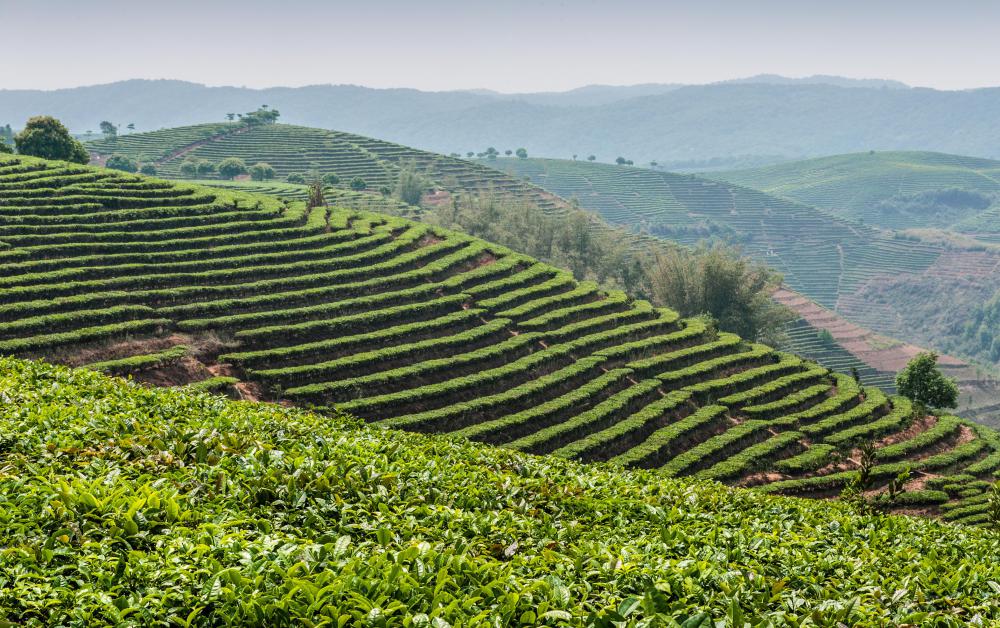 The colors of the state flag of Tennessee are the same as those of the national flag of the United States, out of respect for Tennessee's allegiance to its nation. The red backdrop of the flag represents the state's loyalty to the United States, while the blue stands for residents' loyalty to the state of Tennessee. The white on the flag stands for the residents' pureness of heart.
Want to automatically save time and money month? Take a 2-minute quiz to find out how you can start saving up to $257/month.
A popular myth about the meaning of the Tennessee state flag's design typically states that the three stars on the flag represent Tennessee's status as the third state — after the original 13 colonies — to be admitted into the United States. It is believed that this myth originates from a poorly researched National Geographic article originally published in late 1917. John Trotwood Moore, head of the Tennessee Department of Library, Archives and History in 1920, is considered to have debunked this myth when he interviewed the flag designer, LeRoy Reeves, about his intentions in designing the Tennessee flag with three white stars. Official state records preserve Reeves' geography-based explanation for his design of the state flag of Tennessee.