What is the Fastest Roller Coaster in the World?
In the world of roller coaster fanatics, only the biggest, wildest and most thrilling will truly fit the bill. From the early days of the ride, speed has been a critical factor in the entertainment value of a ride and a hallmark of the advancing coaster technology. Today, determining the fastest roller coaster in the world is often broken into two categories: wooden and steel. As of 2008, the fastest wooden coaster in the world is Son of Beast at King's Island in Ohio, while the fastest steel coaster, and speediest overall, is Kingda Ka at Six Flags Great Adventure in New Jersey.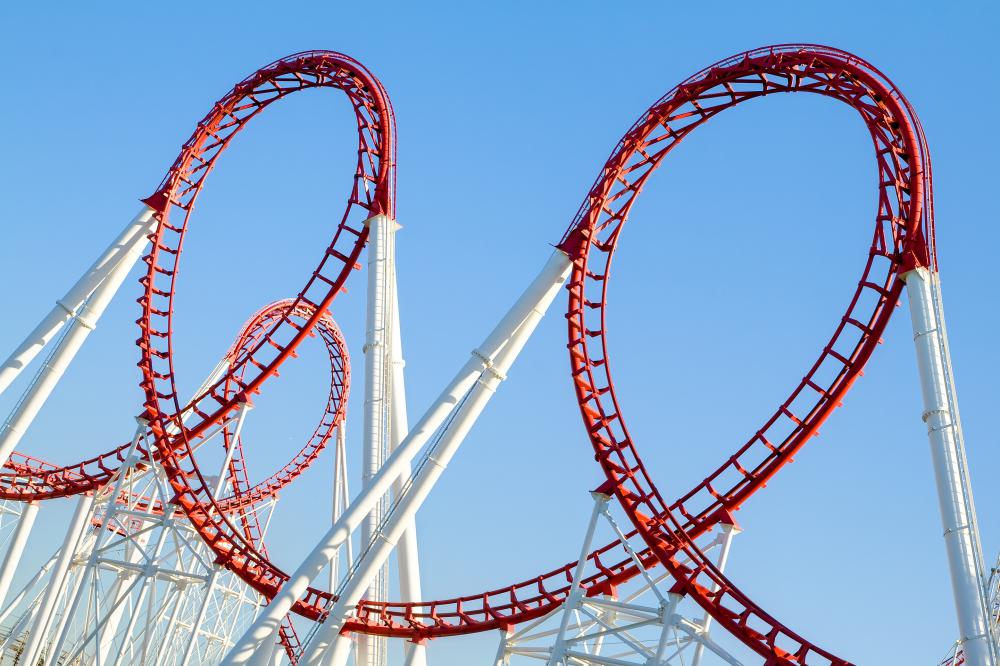 Son of Beast, built by roller coaster design legend Werner Stengel, holds a host of records for wooden coasters. In addition to reaching a top speed of 78 miles per hour (126.2 kilometers per hour), it also boasts records for height and tallest drop. Until an accident injured 27 people in 2006, Son of Beast also was the only wooden coaster to feature a loop element. The speed of the ride is remarkable for a wooden coaster, beating its closest competition by more than 4 mph (6 kph). Despite its position as the fastest roller coaster to be made of wood, Son of Beast is often criticized for being extremely bumpy and jerky, though little deters visitors from waiting in long lines to brave its slopes.
In the world of steel rides, the record for fastest roller coaster goes to the remarkable Kingda Ka. Opened in 2005 to considerable acclaim, Kingda Ka reaches a top speed of 128 mph (206 kph) in 3.5 seconds, propelled by a hydraulic launch. The ride is a marvel of technical innovation, also claiming the roller coaster crowns for tallest ride and biggest drop. Despite initial setbacks and delays surrounding its 2005 opening, Kingda Ka has become a tremendously popular ride, servicing up to 1400 riders per hour at peak capacity.
Despite Kingda Ka's three-year record as the fastest roller coaster in the world, it will likely be eclipsed by 2009. Set to open at Nurburgring, a German race course is the behemoth coaster Ring Racer. Though work is yet to be completed on this monster ride, Ring Racer is expected to overtake Kingda Ka with a planned top speed of 134.8 mph (216.9 km/h). In the world of coasters, speedy rides will always be respected, but like Kingda Ka, are subject to losing their position as the fastest roller coaster as technology continues to advance.