What Is the Connection between Oxymorphone and Oxycodone?
Oxymorphone and oxycodone are narcotic pain medications used to treat moderate to severe pain. The drugs are from the same class of opiate analgesics and work in similar ways by affecting how the brain and central nervous system respond to severe pain. Oxymorphone is a metabolite of oxycodone. This means that patients who take oxycodone may test positive for oxymorphone during urine analysis.
Extended-release tablet forms of oxymorphone and oxycodone are available in different strengths. Oxymorphone is also sometimes given as an injection either in the hospital or in a doctor's office. The tablets are formulated to deliver the medication slowly into the bloodstream to control pain for several hours. Immediate release tablets of both drugs are also available, though these are usually prescribed only for the most severe pain.
Many physicians require patients who take oxycodone or oxymorphone to undergo regular urine tests to check for potential drug abuse. Patients who take only oxycodone as directed may have oxymorphone present in their urine samples, as oxycodone is metabolized partially into oxymorphone. Typically, the oxymorphone levels should represent 15 percent of the total oxycodone dose, but some patients have higher concentrations of oxymorphone in their urine samples, even if they are not abusing oxycodone or taking oxymorphone in addition to oxycodone. This is because oxymorphone has a much longer half-life than oxycodone.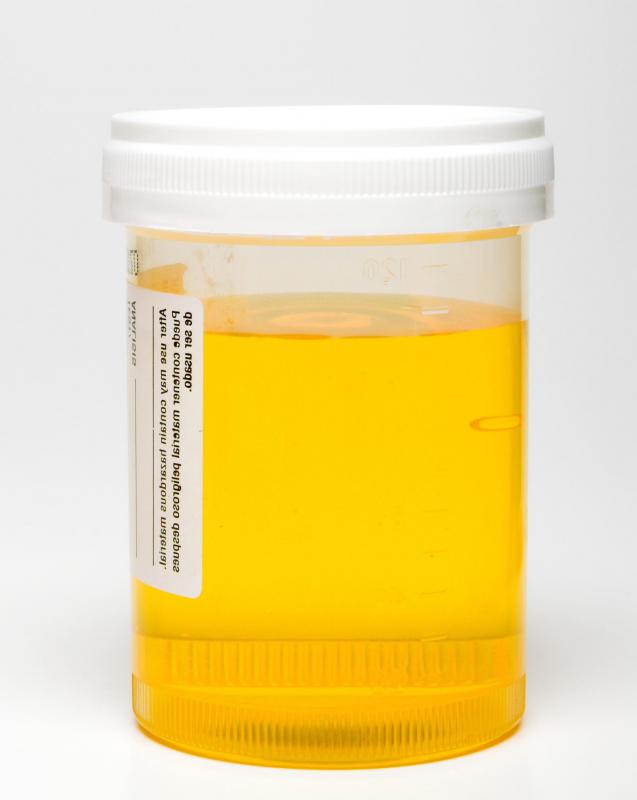 Both oxymorphone and oxycodone are powerful pain relievers that should only be used under the supervision of a physician. Patients experiencing breathing problems, irregular heartbeat, hives, rash, difficulty swallowing, or severe confusion or dizziness should seek emergency medical attention, as these could be symptoms of an allergic reaction or overdose. It is important to take narcotic pain relievers exactly as directed, including in the recommended dose and at the recommended times. Taking more of the medication could lead to a potentially fatal overdose.
As with any narcotic medication or opiate, using oxymorphone or oxycodone for extended periods of time can lead to tolerance and dependence. This is why doctors typically recommend these medications only for short-term, infrequent use and monitor their patients carefully for signs of abuse or heavy dependency. Patients taking these drugs regularly for more than a few days should consult with their doctors before attempting to wean themselves off the medication. Oxymorphone and oxycodone should never be used simultaneously or with any other narcotic painkiller, as this greatly increases the risk of dangerous side effects.