What Is Sustainable Marketing?
Sustainable marketing is the process of promoting products that are environmentally safe at the retail level and touting a company's commitment to sustainable practices at the public relations level. It applies traditional marketing techniques but in a specific context. This category of marketing seeks to capitalize on the increased value consumers place on eco-friendly products and companies that have a perceived commitment to sustainability in its production and supply chains.
Marketing that promotes a company's sustainable initiatives serves as a bridge between corporate responsibility and profitability. These initiatives often require a significant capital investment to change the way a company does business or to innovate its products and services so they have a more positive impact on the environment. Investments in sustainability are only worthwhile to a corporation if they result in increased profitability. While social goals are admirable, a corporation has a fiduciary duty to maximize profits for its stockholders. Sustainable marketing assumes this investment is viable by crafting messages that tap into this consumer concern with the expectation that it can be translated into purchasing decisions.

Get started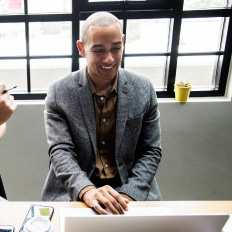 Wikibuy compensates us when you install Wikibuy using the links we provided.
For example, a company that produces laundry detergent can design a product that has less volume, needs less packaging, and uses natural ingredients instead of chemicals. This product innovation costs the company a significant amount of money to accomplish. It will only make this investment if it believes that consumers will value the product and make a purchasing decision based on its new features. Sustainable marketing at the product level is designed to bring these new eco-friendly features to the consumer's attention. At the public relations level, the company can report to its shareholders and customers that it is a responsible corporate citizen that is concerned about sustainable product innovation for the sake of future generations.
In this way, business analysts consider sustainable marketing to have a triple bottom line, resulting in benefits to the customer, the environment, and the corporation. The real impact of sustainable marketing is still debatable, however, because consumer concerns that are identified through polling and research do not always translate into actual purchasing decisions. Purchases of sustainable products are often impacted by outside forces, such as comparative utility, cost, and availability, that can skew the impact of marketing. Sustainable marketing is as concerned with identifying when a consumer can afford to make a sustainable purchasing decision as it is in crafting the awareness message.
Now that the concept of sustainability has taken hold in the mindset of consumers and has become a value proposition to corporations, environmentalists want to move the definition forward. They would like to see it changed to reflect corporate responsibility to market in a sustainable way, one that is profitable but responsive to actual worldwide need rather than rampant consumerism. Ideally, sustainable marketing would stop encouraging irresponsible over consumption in developed nations simply to improve profits.