What Is Sugar-Free Fudge?
Diabetics, dieters and other sugar-intolerant people do not have to enact an outright ban on fudge, just a ban on the sugar-laden kind. A sugar-free fudge, in a range of flavors, can provide that same dense texture and sweetness. Several simple recipes are available. Some use natural sweeteners like applesauce, peanut butter or heavy cream to subtly sweeten the chocolate. Others bring ingredients like cream cheese or sugar-free pudding into the mix.
Traditional fudge just will not do for those who must avoid foods high in simple sugars. According to a recipe for straight chocolate fudge from Food Network chef Anne Thornton, not just 3 cups (about 360 g) of semisweet and milk chocolate chips are needed, but also a can of sweetened condensed milk. The simple sugars in this standard-size fudge batch produce a calorie-laden diabetic's nightmare.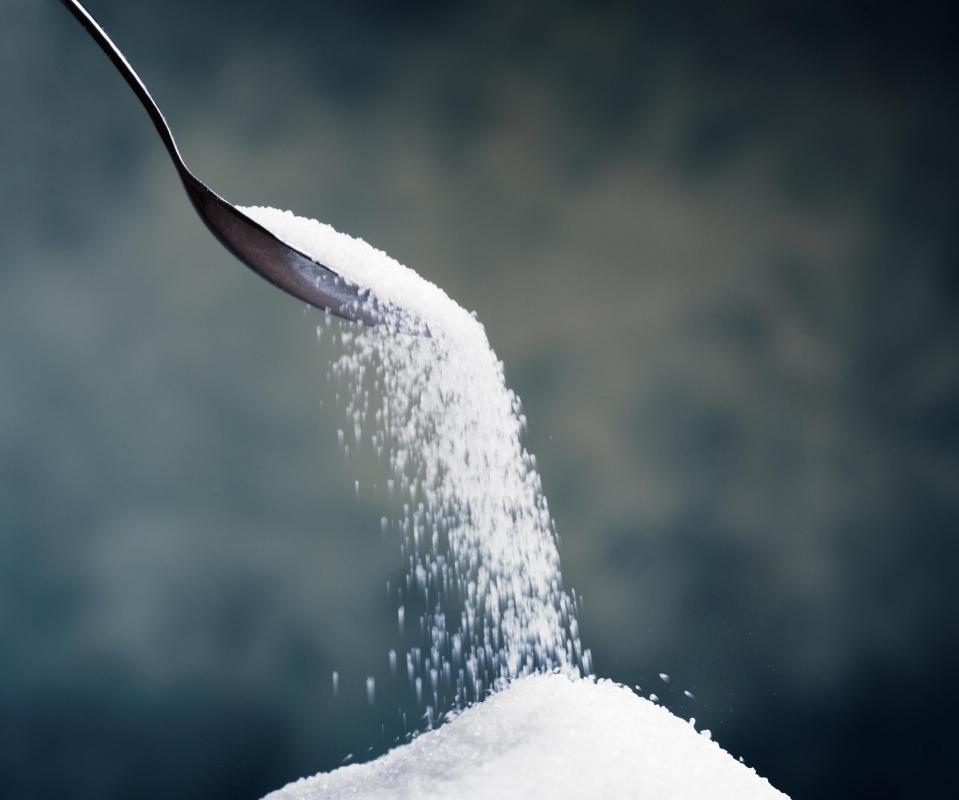 Sugar-free fudge offers an alternative, as do several low-sugar recipes. Instead of semisweet or milk chocolate chips, an unsweetened variety is used. A popular style is called carob, which is sweetened with malted barley. To bring the sweetness and texture up to fudge standards, many also add ingredients like peanut butter, raisins, applesauce or cream cheese. Artificial sweeteners are another commonly added ingredient to compensate for the void of granulated sugar.
One recipe for sugar-free fudge at the CD Kitchen culinary Web site, melts down unsweetened chocolate with just a few packs of cream cheese, crushed walnuts, artificial sweetener and vanilla extract, then beats it until whipped and ready to pour and cool. Other recipes use completely different ingredients to replace the simple sugars. A sugar-free fudge recipe also on the CD Kitchen culinary Web site sweetens the sugarless chocolate with unsweetened applesauce, crushed graham crackers, non-fat milk, fake sugar and chopped raisins. Either recipe is loaded with naturally sweet and health-conscious ingredients.
Most sugar-free fudge will follow the same basic procedure. Everything is boiled and lightly whipped until it can be poured like a thick liquid into wax-paper-lined pans. The fudge then sits covered in the refrigerator until it can be cut, with perhaps some effort, into squares. Many kinds of dried fruit or nuts can be mixed throughout the fudge for added interest. These ingredients also can be spread on top of the fudge just after it has been poured, but before the top starts to harden or the ingredients will not attach to the top layer of fudge.