What Is Stone Mountain State Park?
Stone Mountain State Park is a public park in the American state of North Carolina, near the community of Roaring Gap. The park was created in 1969 and covers about 14,100 acres (57.06 square kilometers). It takes its name from Stone Mountain, a 600-foot (182.8-meter) tall granite peak located within the park's boundaries. Stone Mountain State Park offers a range of facilities for outdoor enthusiasts, including fishing, camping, rock climbing, and hiking trails. The park also offers historical exhibits that help to educate visitors about daily life for the area's first settlers, who are believed to have founded communities here by the 19th century.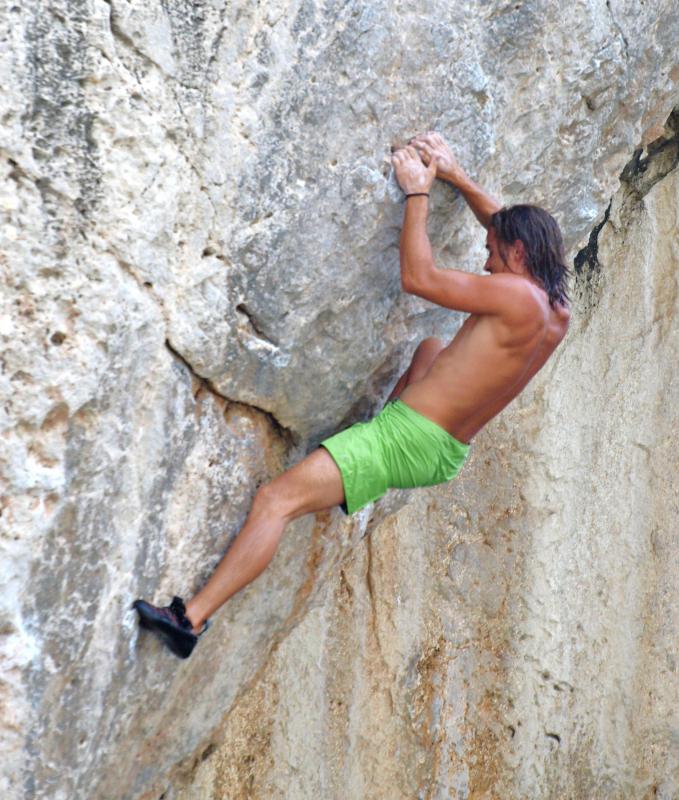 The park's educational exhibits include Hutchinson Homestead, a 19th-century era cabin that allows visitors to learn more about life as an early mountain settler. The Mountain Culture Exhibit also strives to teach visitors about the history of settlement in the area, and early settlers' way of life.
The park's namesake, Stone Mountain, is believed to have emerged from the Earth's surface as molten lava. Geographers believe that many hundreds of years of exposure to the elements have eroded away the softer elements in this hardened lava, leaving behind bare granite. Visitors to the park sometimes take advantage of rock climbing opportunities on Stone Mountain.
In addition to rock climbing, visitors to Stone Mountain State Park may also take advantage of the facility's hiking trails. The park boasts about 16 miles (25.7 kilometers) of hiking trails. These include the Self-Guided Nature Trail, where visitors can observe some of the region's native plants and animals, including rhododendron and white-tailed deer. The Stone Mountain Loop Trail allows visitors to reach the top of Stone Mountain, then descend via the park's scenic Stone Mountain Falls.
For those who enjoy fishing, Stone Mountain State Park offers about 17 miles (27.35 kilometers) of streams where trout fishing is generally permitted, with appropriate licensing. Stone Mountain State Park provides fishing access for the disabled. Catch-and-release fishing is usually available, as well as regular fishing. Brown trout, rainbow trout, and brook trout are among the species typically found in the park's waters.
Camping facilities are usually open to visitors at Stone Mountain State Park, though fees usually apply for their overnight use. Camping facilities range from recreational vehicle spaces to tent camping in the park's more secluded areas.