What Is Sondela Nature Reserve?
The Sondela Nature Reserve is an animal welfare center and tourist attraction in South Africa. Its main purpose is to rehabilitate injured or sick animals — especially those that have been orphaned in the wild. Tourists can visit the sick animals to learn more about them and take part in a number of activities, such as quad biking and paintballing. Full accommodation for tourists is provided at the reserve, and it is one of the most luxurious nature reserves in the country.
Situated toward the north of South Africa, Sondela Nature Reserve is said to be one of the most popular inland tourist attractions in the country. The reserve is around a 90-minute drive from the city of Johannesburg and is part of the Bushveld — a woodland region of South Africa. It also is within an area of Africa that's free from malaria, which significantly reduces tourists' risk of disease.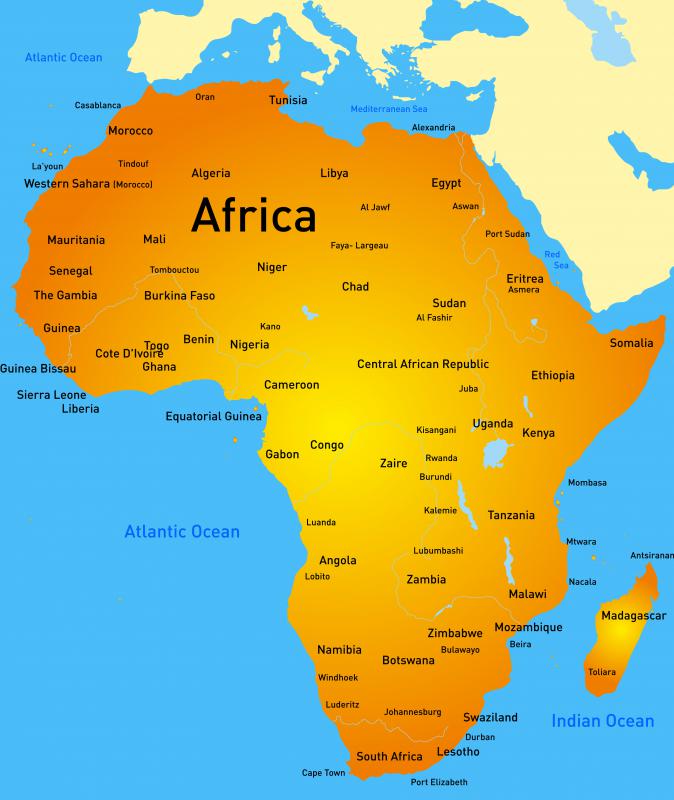 Although the Sondela Nature Reserve plays an important role in conserving wildlife and educating people on how to care for injured animals, it is primarily a tourist attraction. For this reason, it includes a number of adventurous activities, such as quad biking and archery. It also is possible to go on a horse safari, which includes activities such as rounding up cattle, staying out in the field overnight and learning how to cook using nothing but a fire.
There are a number of high-quality lodges and other types of accommodation within the Sondela Nature Reserve. The chalets at the park have been given a four-star rating, and there also is an area for trailers. For those who want a more luxurious experience than most African nature reserves are able to provide, there is a salon and beauty parlor on site. Other attractions at the Sondela Nature Reserve include a farm — where visitors can meet a number of farm animals — a heated swimming pool and organized games for entertainment.
The main purpose of the wildlife center at the Sondela Nature Reserve is to care for animals that are injured or sick. It also provides an opportunity for tourists to get close to animals that are either sick or have been raised as orphans in captivity after being found in the wild. The wildlife center is one of the biggest attractions at the reserve, providing visitors with a rare insight into the lives of wild animals that are otherwise usually only seen from a distance.