What Is Roan Mountain State Park?
Roan Mountain State Park is an expanse of land in eastern Tennessee that is owned and operated by the state but is made available for the public to use and enjoy. The park is a part of the Tennessee state park system. In the United States, state parks provide the public with access to nature, wildlife and a host of outdoor activities. At Roan Mountain State Park, visitors can camp, fish, hike or picnic, among other activities. The park also is home to many festivals and summer camp programs for people of all ages.
Tennessee is home to a portion of the Appalachian mountain range, which stretches north to Canada. Roan Mountain is one of the Appalachians, and Roan Mountain State Park is at its base. The park is quite close to Tennessee's eastern border with North Carolina, and parts of the mountain are actually in that state.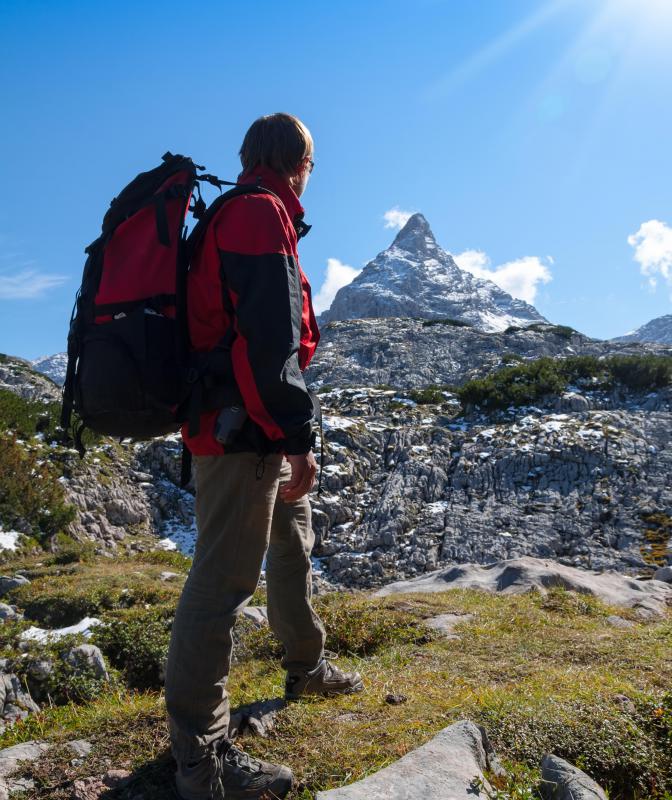 Tennessee's parks and recreation department began purchasing the land that would later make up Roan Mountain State Park in the late 1950s, though the park was not fully developed until the early 1970s. The main purpose of the park — as with most state parks — is to keep nature accessible to the public. Other patches of land surrounding the park have been logged, developed or even polluted, but Roan Mountain State Park has remained in a somewhat pristine condition. The state maintains the land in part through the service of park rangers, and it receives funding through taxes, grants, admissions fees and use fees.
Roan Mountain State Park is particularly known for its rhododendron garden, which is widely believed to be the largest naturally occurring rhododendron garden in the world. The state park hosts a rhododendron festival one weekend each summer, typically in mid-June, when the flowers are at their peak bloom. Festivals vary each year but usually include concerts, historical displays and local vendors selling everything from food to clothing and novelties.
The park is enjoyed by thousands of visitors each year. Many elect to come just for the day, but the majority of the park's business is driven by campers and vacationers. Roan Mountain State Park supports numerous tent camping sites and provides hookups for recreational vehicles and campers. It also maintains many fully furnished cabins that can be rented by the night, by the week or even by the month.
Most campgrounds and recreational areas in the park include barbecues, playgrounds and sport courts. The park also has two swimming pools in addition to its Doe River swimming and fishing area. Canoeing and fishing are available seasonally at the river bank. Roan Mountain rangers usually are on hand to offer guided hikes, wildlife walks and informational seminars on the mountain and its peaks. The park is open year-round, although winter is by far the slowest season at the park.