Red liniment is a natural remedy that has been around for generations. It is commonly used to ease the discomfort of arthritis, sprains, bruises, stiffness, and sore muscles. Red liniment is applied topically and is effective at easing pain and inflammation in both people and horses.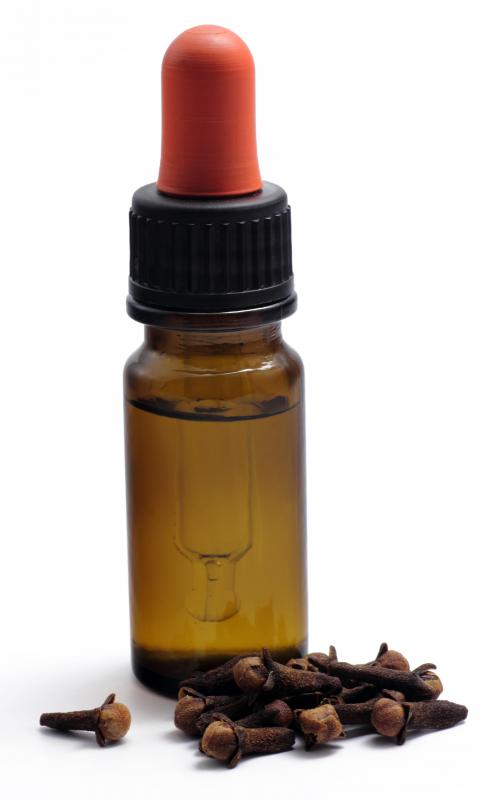 This product is also known as horse liniment, and was first sold commercially in 1868. Its active ingredients are camphor and an extract of capsicum, commonly known as cayenne pepper. When this liniment is applied to the skin, the camphor acts as a local anesthetic and the capsicum causes a warming action. The capsicum can produce an uncomfortable burning sensation, so it is recommended that the liniment be gently patted onto the skin rather than massaged in.
Red liniment is also effective in soothing other aches besides muscle and joint pain. Some people claim that it can ease the pain of migraines. When applied to the stomach area, its deep penetrating action can also ease a stomachache.
Another commercial red liniment product was developed in the 1870s. Originally it contained tiger bone, which had been used for centuries in traditional Chinese medicine to treat pain and inflammation. The modern formula of this product only contains herbs and essential oils.
Ointments containing red liniment are very popular products. They are often used by martial artists who are prone to strained and torn muscles. The active ingredients in red liniment ointment include camphor, menthol, mint oil, clove oil, and cajeput oil. In addition to its use to relieve muscle aches, it can also be applied underneath the nose because the menthol can relieve sinus congestion.
A homemade version of red liniment ointment can be made using inexpensive ingredients that are found in most homes. An effective analgesic liniment can be made by adding one tbsp each of cayenne pepper and red pepper to 3 tbsp of vapor rub and 7.5 oz (213 grams) of petroleum jelly that have been heated together in a saucepan. After the mixture has cooled and solidified, it can be applied to the skin to soothe aches and inflammation.
One company has developed a red liniment that can be taken internally. This liniment contains the same cayenne pepper used in the ointments that are externally applied. Along with cayenne, spearmint oil and hemlock seed oil are the active ingredients in this oral liniment. These essential oils have an established track record of relieving various stomach upsets and diarrhea.