Red ginseng tea is an herbal beverage brewed from ginseng root. It is typically packaged in individual tea bags, but it is also available as instant tea. Red ginseng tea acts as a stimulant and is believed to have therapeutic properties.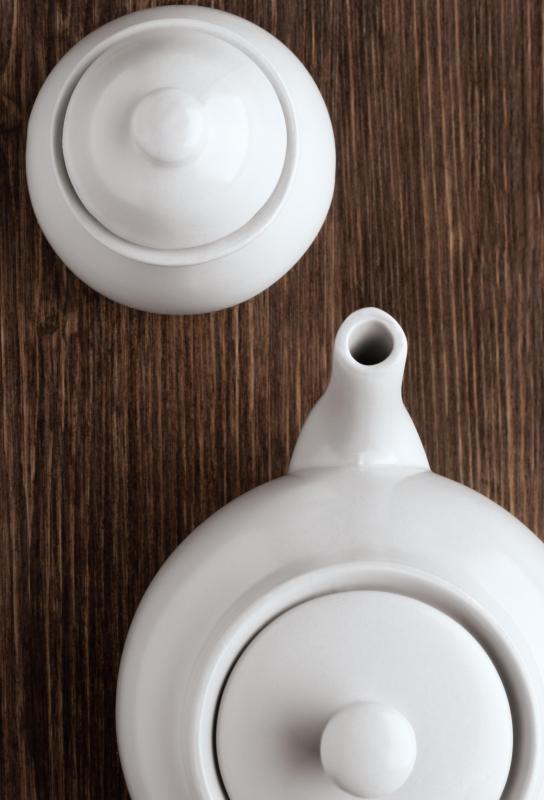 Like other types of tea, it is usually brewed with hot water, although it may also be used to make iced tea. Red ginseng tea may be served plain, or it may be sweetened with honey or sugar and mixed with milk or lemon juice. Compared to other types of tea, red ginseng tea is relatively expensive.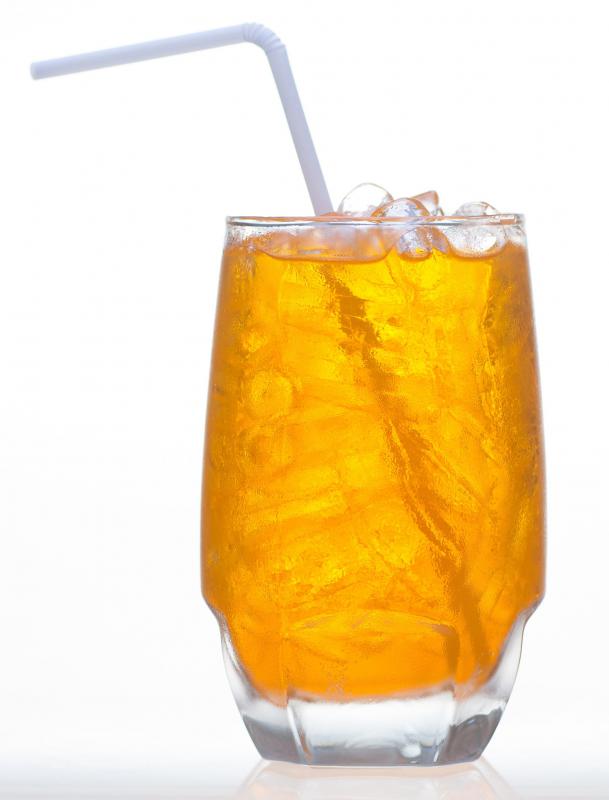 In its natural form, ginseng root is tan in color and shaped like a human figure with appendages that resemble arms and legs. Red ginseng is produced from roots that have matured to 6-years-old. The production process for red ginseng tea requires steam-heating the ginseng root to 212 degrees Fahrenheit (100 degrees Celsius), which causes the root to turn reddish brown. This process is believed to increase the potency and preserve the active ingredients in the ginseng. The root is then dried and powdered for making tea.
Known also as Ginnsuu, ginseng root is native to cooler climates in eastern Asia, especially Korea, China and Siberia. Ginseng also grows in North America, where it is cultivated in the Canadian provinces of Ontario and British Columbia, as well as in the state of Wisconsin in the United States. Commercially cultivated Panax ginseng is the most commonly used Asian species for the production of red ginseng tea, although American red ginseng tea is also available. The most widely consumed red ginseng teas come from Korea.
The primary active ingredients in ginseng are called ginsenosides. Ginseng been extensively studied for its effects on cancer and immune deficiencies. It has also been tested as an anti-inflammatory and as a treatment for male erectile dysfunction. Ginseng also shows promise as an antiretroviral for the treatments of human immunodeficiency virus (HIV) and Acquired Immune Deficiency Syndrome (AIDS).
Red ginseng tea is a powerful herbal brew that should be used with caution as it may have both beneficial effects and significant side effects. For therapeutic purposes in Chinese medicine, red ginseng tea is believed to increase sexual potency, improve circulation and restore vital energy after an illness. The side effects of red ginseng tea may include high blood pressure, low blood sugar and gastric disorders. Since it is a stimulant, it may also cause anxiety and insomnia.