Pelargonium, a member of the geranium family, is a flowering perennial native to countries mainly in the southern hemisphere. It bears five-petal flowers, and green-gray lobed leaves. This is a relatively low-maintenance plant that can be kept outside or indoors, but is susceptible to several different pests and diseases. It is important in both folk medicine and the perfume and culinary industries.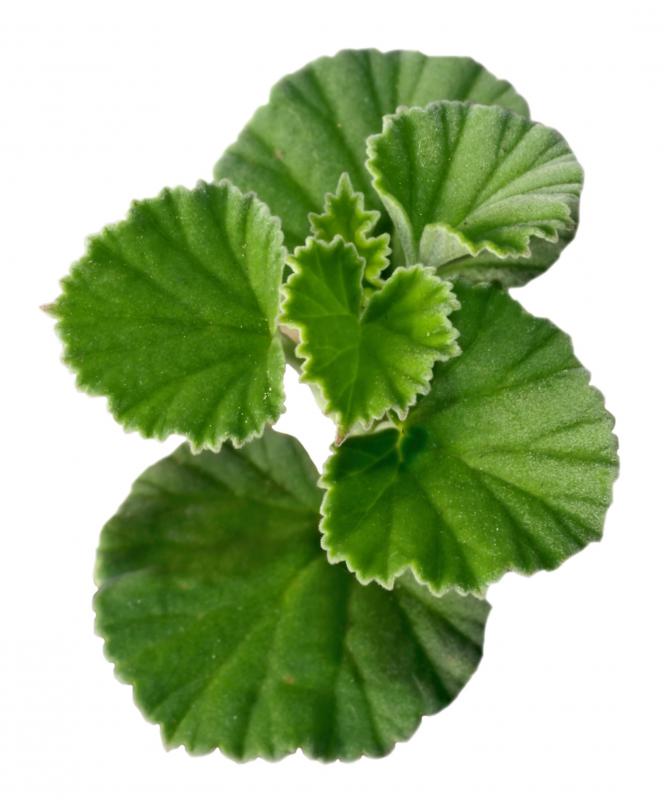 This plant is native to southern and eastern Africa, Australia, Northern New Zealand, Yemen, Asia, and Madagascar. It is also found on the south Atlantic islands of St. Helena and Tristan da Cunha. The plants grown in Europe and North America today are mainly from species originating in South Africa.
In early summer, or 85-110 days after sowing the seeds, pelargonium produces delicate three-inch (7.62 cm) pink, white, red, orange-red, fuchsia, yellow, or purple flowers. Most plants grow to be 12-18 inches (about 30.5-45.7 cm) tall, with a 12-24 inch (about 30.5-61 cm) spread. Pelargonium grows in United States Department of Agriculture hardiness zones nine to 11, or as a houseplant in colder climes. This drought and heat-tolerant plant prefers sunny or slightly shaded locations with well-drained, pH neutral or slightly acidic soil.
Garden enthusiasts often use pelargonium as a border plant in mulched flower beds. Container gardens or hanging baskets are also suitable. In areas with hard frosts, pelargonium must be transplanted from the garden bed into a pot, and moved indoors until spring. Hanging baskets and container gardens can be brought indoors.
Indoor pelargonium plants need six to eight hours of sunlight each day. These plants do best at temperatures between 65-70 degrees Fahrenheit (18.3-21.1 degrees Celsius) during the day, and no less than 55 degree Fahrenheit (12.8 degrees Celsius) at night. Dead flowers and leaves can be pinched off as needed. Fertilizer may be applied monthly during summer and bi-monthly during the rest of the year.
Pelargonium plants are susceptible to caterpillars, aphids, greenhouse white fly, slugs, mites, and subterranean termites. Caterpillars and slugs can be removed by hand, and the other pests can be sprayed with insecticidal soap and horticultural oil. Termites may indicate a larger problem, and consultation with a professional termite removal company may be warranted.
The plants are also susceptible to fungal and bacterial leaf spot, stem rot, gray mold, rust, nematodes, and viruses. To treat these diseases, infected leaves or plants should be removed from the garden, and a fungicide applied, as warranted. To prevent diseases, plants need good air circulation, sunny locations, and watering in the morning at the roots.
Folk medicine has use pelargonium extract for hundreds of years as a treatment for respiratory ailments. Scented pelargonium flowers, particularly rose-scented varieties, can also be distilled and used in many different perfumes. Mint-, citrus- and fruit-scented plants are often used as garnish and to flavor cold beverages, such as ice tea.