What is Pain and Suffering Compensation?
Pain and suffering compensation is a payment provided to someone who has experienced physical and mental harm as a result of an injury. The payment is awarded in a suit, mediation, or private negotiation between the victim and the person who is at fault for the injury. The total amount awarded varies and is dependent on a number of factors, some of which are out of control of the victim.
The law has established that when someone has a legal liability for an injury, such as a car accident, that person can be ordered to pay damages to the victim. Some of these damages are literal; in a crash, for instance, the person who causes the crash needs to pay for the repair or replacement of the victim's vehicle. This payment is usually provided by an insurance company.
In the case of pain and suffering compensation, the payment is awarded on the grounds that the victim experienced pain and suffering as a result of the actions of the defendant in the case and deserves a financial compensation for it. This can include money to pay for medical visits necessitated by the accident, including future medical visits such as surgeries needed to address the aftermath of the injuries. In addition, pain and suffering compensation is intended to address mental suffering that the victim may experience.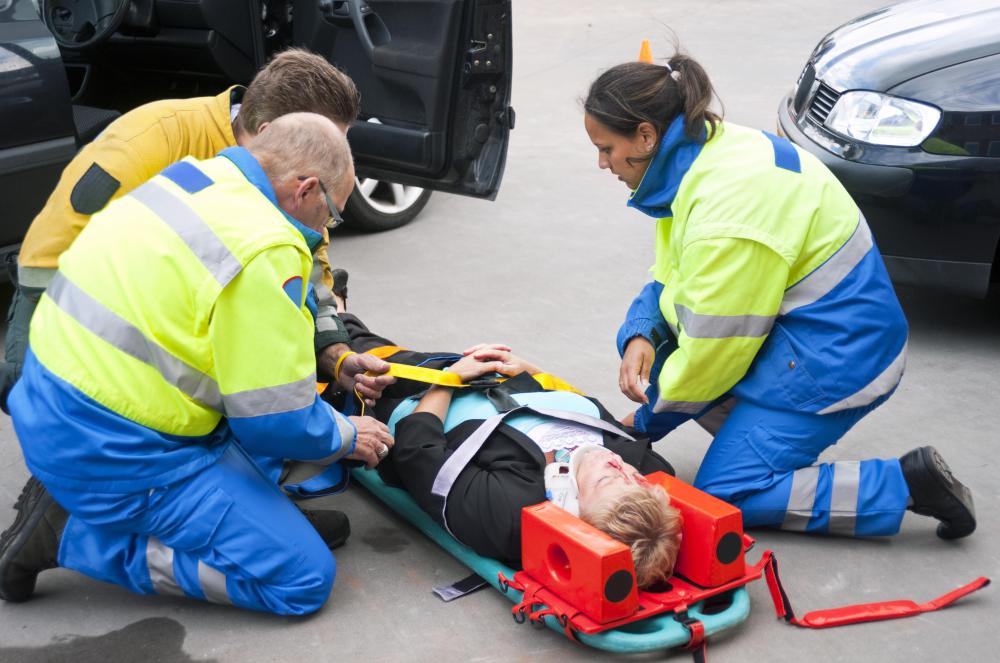 These damages are awarded as a part of the suit known as general or compensatory damages. An attorney can argue that an injury has compromised someone's lifestyle, made it difficult to work, or created other hardships that constitute suffering. The person liable for the injury can be ordered to pay lost wages as well as compensation for something like the loss of a limb or the inability to work.
Pain and suffering compensation cannot change the fact that the accident occurred, but it can provide some form of relief for someone who experienced an injury. It may provide people with money that allows them to pay for treatment, cover bills, take time off to recover, and handle other expenses as they come up. The amount of pain and suffering compensation awarded can be determined by a judge or a jury, depending on the case.
People who are injured and choose to file suit usually work with an attorney who specializes in personal injury cases. The attorney can help the client collect documentation and present a persuasive case in court. Using an attorney can help people obtain more damages in the case. Attorneys who work on such cases may do so for a percentage of the total award or may charge by the hour for their services, depending on the agreement worked out with the client.