Para-amino-benzoic acid (PABA) sunscreen is a lotion commonly used to absorb the sun's ultraviolet B (UVB) rays to prevent burning. It was developed in the 1970s and was considered the first commercially available sunscreen. A report was later issued in the late 1980s that stated PABA may cause cellular damage. It was also reported to caused allergic reactions in some people and was known to stain clothes. As a result, PABA sunscreen — and use of PABA as an ingredient in any type of cosmetic product — has been limited.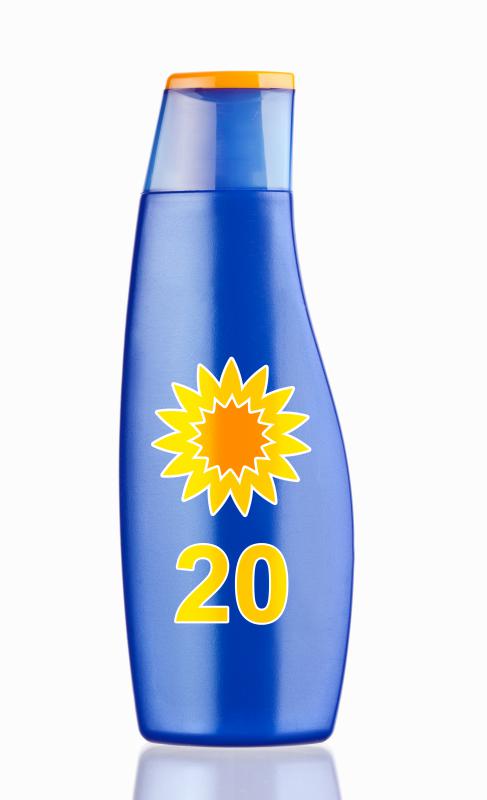 There are some distinct advantages to using a PABA sunscreen. For example, it readily sticks to the cells making up the skin or epidermis. Because PABA sunscreen tightly attaches to the skin, it does not easily wipe away with a damp towel or rinse off in the water. This means that it does not need to be re-applied every 90 minutes, as most PABA-free sunscreens do.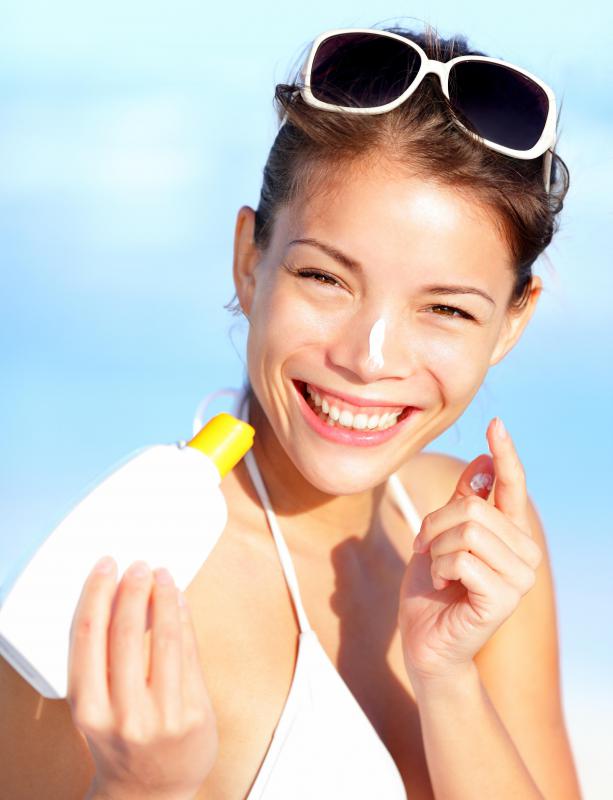 In most cases, PABA sunscreen does block UVB rays effectively. The UVB rays are rays of the sun that burn the skin. These rays are the main causes of skin cancer and sunburn. However, there are also ultraviolet A (UVA) rays that are emitted from the sun, causing wrinkles and age spots. PABA sunscreen does not protect against UVA rays.
In addition to not protecting the skin from the sun's damaging UVA rays, there are other disadvantages to using PABA sunscreen. For example, in a small percentage of the population an allergic reaction is possible. Some symptoms of a PABA allergy include red spots on the skin, itching, burning and acne breakouts.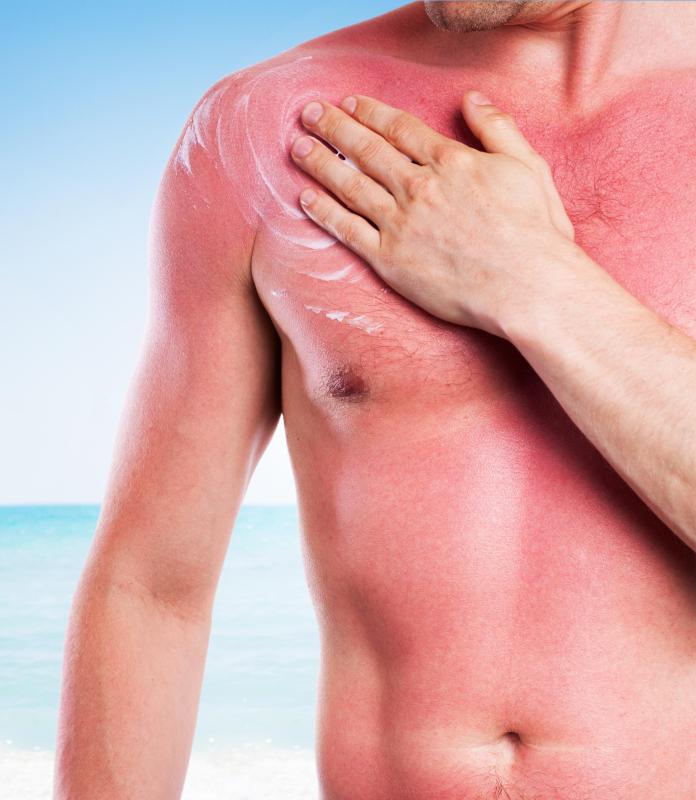 Scientific reports linking PABA to skin cancer are the main reasons why PABA sunscreens are rarely produced today. For example, one report indicated that PABA actually damaged people's cellular DNA. Consequently, it was linked to an increased likelihood of skin cancer. Although there was never any direct evidence that PABA causes cancer, many companies ceased using PABA in sunscreen.
Most researchers and health professionals recommend that people use sunscreens that are PABA-free. They claim that sunscreens that reflect the sun's rays, instead of absorbing them, are better for the body. In addition, it is believed that people should use sunscreens that reflect both UVA and UVB rays. Although PABA is rarely used, there are some derivatives, such as octyl-dimethyl-para-amino-benzoic acid that are used in a few brands of sunscreens. Although it is important to read the label of any cosmetic or skin care product, many brands of sunscreen clearly indicate whether or not they are free of PABA.