What is Organic Baby Bedding?
Organic baby bedding consists of products made for children, from newborn up to about two years old, manufactured without the use of synthetic pesticides, dyes, and other potentially harmful chemicals. Some examples of baby bedding include mattress pads, bumpers, blankets, crib sheets, and crib skirts. Organic linens are becoming more widely available in response to a growing market for green, or environmentally-friendly, home decor items.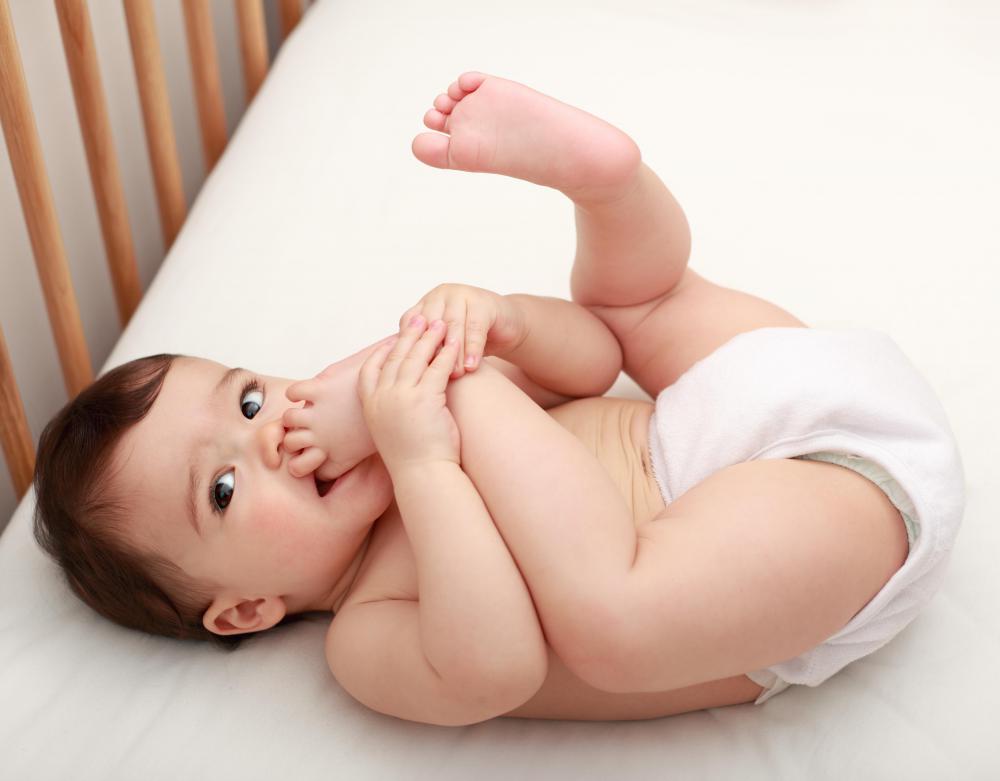 One of the reasons most often cited for choosing organic baby bedding is to protect a child's health. Certain chemicals, such as pesticides in non-organic products, can cause health problems in both children and adults. Since their immune systems are so new, however, most babies and young children are typically more at risk for developing certain allergies and breathing problems that could lead to asthma. They can also suffer from skin allergies or sensitivity to certain types of fabrics. To be organic, such products are prohibited from being made with any of these potentially harmful chemicals.
Organic crib bedding is usually made from natural fibers, like organic cotton, bamboo cotton, or wool. In addition to being hypoallergenic, most organic fabrics are believed to be more durable than conventional ones. Furthermore, since cotton farming accounts for a significant percentage of synthetic pesticide use, manufacturers and consumers around the world are increasingly turning to organic cotton products.
Items must meet certain standards to be identified as organic, whereas other so-called natural or eco-friendly products do not. International products are certified according to a Global Organic Textile Standard (GOTS). At the same time, most individual countries have their own requirements for certifying organic goods.
Organic baby bedding is just one example of a growing trend toward eco-decorating. Although there is no standard definition in place, eco-friendly or green goods are generally believed to be made from renewable resources. This is often accomplished by using recycled or reused materials, sustainable production methods, and minimal packaging. Some consumers go a step further by choosing products sold only by ethical, socially responsible manufacturers.
One can find organic baby bedding in many places, from specialty boutiques to large online retailers. In general, these types of items tend to cost more than their conventional counterparts. Many consumers, however, seek out goods without harmful chemicals that will last a long time. The initial investment may be worth it to them, if the products last longer and protect their babies' health in the end.