What is Nicotine Nasal Spray?
A nicotine nasal spray is a type of stop-smoking aid that uses a spray system that is inserted in the nose to help satisfy nicotine cravings. While nasal sprays have been used to treat various other health ailments such as allergies, dry nasal passages, and congestion, using it to treat nicotine cravings is a relatively new practice. The nicotine nasal spray has some benefits for those trying to wean themselves off of cigarettes, but it also has some negative aspects.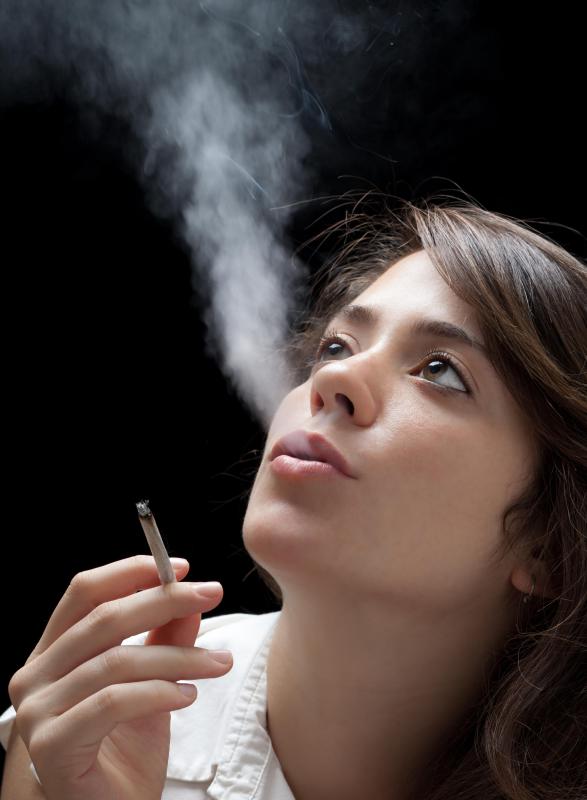 Most of the nicotine nasal spray products on the market work in very similar ways. The product delivers a dose of nicotine consistent to what would normally be delivered in a typical cigarette. Often, those who decide to use the product may start doing so the same day they decide to quite using cigarettes. This offers the individual the chance to stop smoking, without experiencing any immediate withdrawal symptoms, which is often the reason many smokers fail to quit permanently.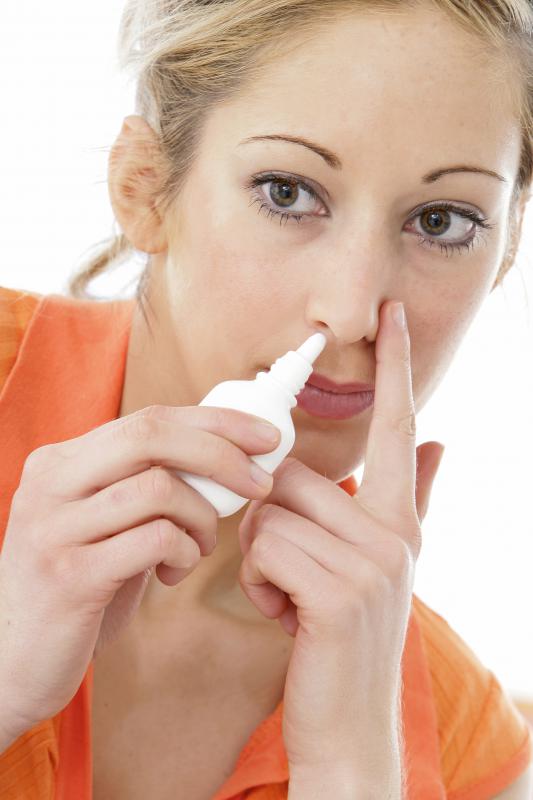 The benefits of the nicotine nasal spray are numerous. First, the spray helps individuals stay away from cigarettes, while still getting their cravings satisfied. Second, the spray gets the nicotine into the bloodstream faster than other aids meant to help people quit smoking, such as the nicotine patch and nicotine gum. Therefore, many may actually prefer the nasal spray for its almost immediate benefit.
Further, the nicotine nasal spray is distributed by prescription only. While this may represent an inconvenience to some people, it could also mean a health insurance company is more likely to pay the bill as a prescription drug benefit. This could make the nasal spray more affordable than other products that can be purchased over the counter.
On the other hand, using a nicotine nasal spray to get the substance into the bloodstream quickly can be uncomfortable. The concentration of nicotine in the spray is often very high. Therefore, nasal discomfort, especially a burning sensation, may result. This sensation will diminish over time and repeated use, but it will take some getting used to the first several times the product is sprayed into the nose.
The discomfort is not the only drawback to the nicotine nasal spray. In some cases, the aid becomes a crutch, and the individual trying to use it to stop smoking and stop the nicotine cravings actually ends up becoming dependent on the spray itself. While this is generally considered healthier than having a dependence on cigarettes, it is still not the intended use of the product.