Myxomatous is an adjective describing a form of connective tissue damage where the tissue becomes weakened by an aggregation of mucus. It is usually associated with a myxoma, a type of tumor. The most common place to spot myxomatous degeneration is in the valves of the heart, although it can appear throughout the body. The prognosis for a patient with this type of tissue damage varies, depending on the extent of the damage and the patient's general level of health.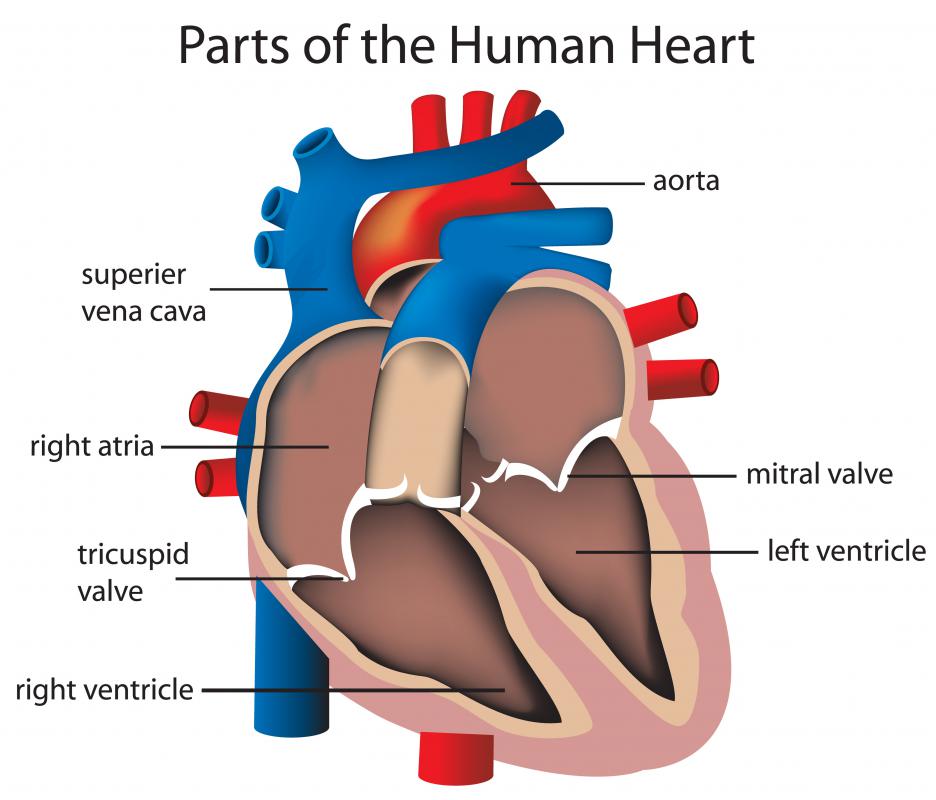 Myxomas are simple tumors of connective tissue that can be found inside the heart, as well as in the valves. The tumor tends to develop a gelatinous appearance and texture and is usually filled and surrounded with mucus. The surrounding tissue can become myxomatous as the tumor develops. This weakens the walls of the tissue and may lead to health problems such as mitral valve prolapse.
Damage to the heart of a patient with myxomatous degeneration can sometimes be identified when listening to the heart, as abnormal heart sounds often develop. Medical imaging of the heart can also reveal tissue changes including thickening or thinning of tissues. These studies may reveal the need for exploratory surgery to learn more about what is going on inside a patient or they can reveal the development of a growth in need of treatment.
When a cardiologist evaluates a patient with myxomatous degeneration, the patient's overall health will be considered. For some patients, this condition is benign. A watchful waiting approach may be adopted so early signs of complications can be identified. In other patients, such as people with genetic connective tissue diseases, more aggressive treatment may be necessary to address the issue. A cardiac surgeon can examine the patient and review the records to make some treatment recommendations.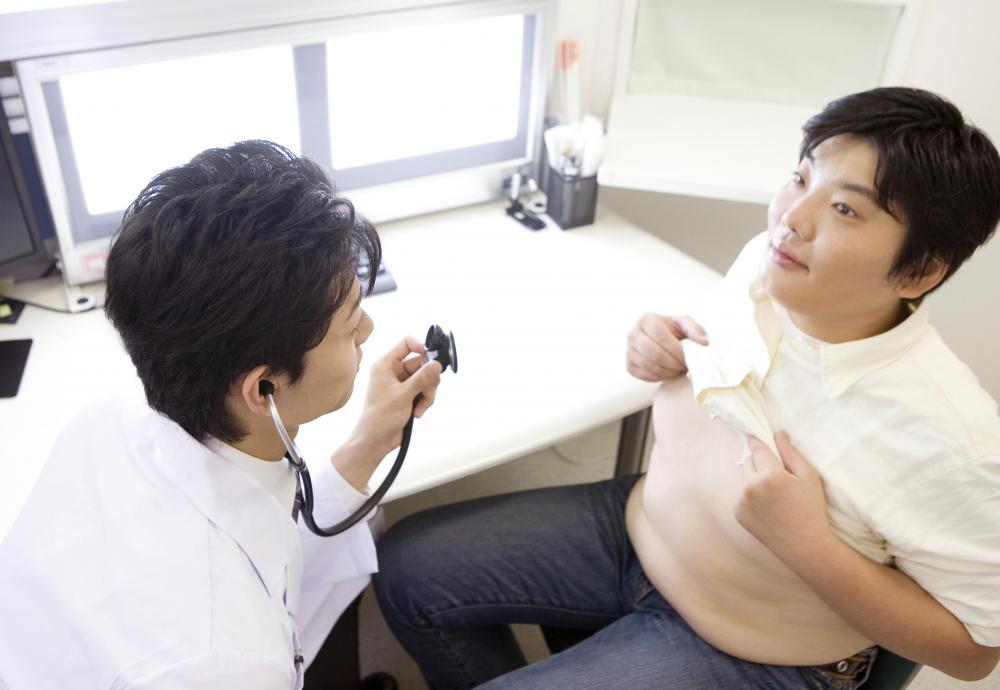 Damage to the connective tissue in the heart may limit a patient's activities in some cases. People with myxomatous degeneration may have weaker hearts and can be at increased risk of heart problems in the future. Other patients may be able to lead relatively active lives.
When myxomatous tissue changes occur elsewhere in the body, the case will have to be evaluated to decide on the best treatment option. Samples may be taken for biopsy to learn more about the damage to the tissue and the patient may be advised to consider surgery to remove the mucus-laden tissue if a doctor believes it poses a risk to the patient's welfare.