Mutton masala is a popular dish in Indian cuisine, containing common Indian foods such as lamb and turmeric, as well as olive oil and tomatoes. Garam masala is a popular spice used in this dish, made by combining cumin with other spices such as black pepper, star anise and ground cloves. The term mutton generally refers to the meat of a sheep, used in many Indian recipes because the texture and flavor of the meat is richer than that from the younger lamb. Olive oil is often used in this recipe, as is chicken broth and tomato sauce, making for a healthy Indian dish.
In Indian cooking and cuisine, lamb is often a meat of choice and is purchased in a variety of different ways. Mutton is a popular choice that comes from a mature sheep, resulting in a richer and more flavorful type of meat than its younger counterpart. The main type of meat in mutton masala uses a mature cut, often cubed or ground, cooked in a sauce of olive oil, wine or broth. Sometimes the dish is served with rice or noodles, or alongside freshly steamed or grilled vegetables.
The sauce that mutton masala is cooked in is often composed of a little olive oil, tomatoes, sometimes wine or port and vegetable or beef broth. Garam masala is a flavorful and aromatic spice used in this dish, made by mixing spices such as black pepper, cumin and ground cloves. Extra turmeric powder, which is common in Indian cooking, often accompanies the dish, enhancing both flavor and color of the mutton masala. Fresh garlic and ginger are also added in abundance to this dish, providing a spicy undertone that works well along with the cooling effects of the turmeric and tomatoes.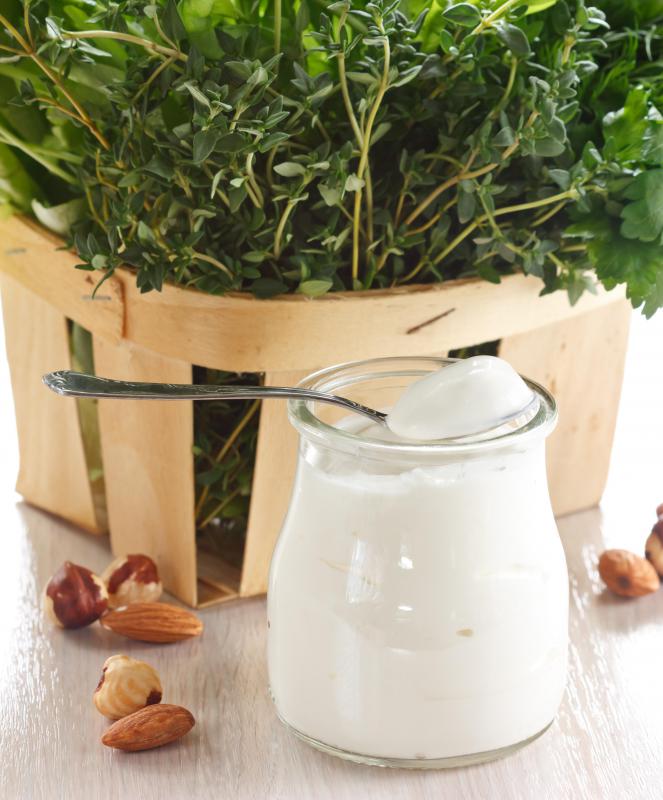 For an added twist to the dish, cinnamon sticks are added to the sauce to infuse the flavor of the spice during the cooking process. Adding a bit of water to the sauce helps form a gravy, in which the mutton slowly cooks for a period of time. Heavy on the spices, mutton masala may also use red pepper flakes to increase the spiciness and flavor of the dish while also increasing the nutrition content. Known for its health-promoting properties in Indian cooking, mutton masala boasts a high amount of antioxidants from the spices and tomatoes, as well as its high protein content from the lamb.