Mittelschmerz or "middle pain" is a symptom of ovulation experienced by around one fifth of menstruating women. It is characterized by pain in the lower abdomen and pelvic area about halfway between periods, during ovulation and the days immediately following. For the most part, while painful, mittelschmerz is not a cause for concern. If the pain is extreme, persists well beyond ovulation, or is accompanied with other symptoms such as a high fever, it is important to see a doctor.
This word comes from the German, and literally means "middle pain," a reference to the fact that it occurs halfway between periods. There are a number of theories about what causes mittelschmerz. Some people have theorized that it might have to do with the stretching of the ovary as the follicle grows, while others believe that it might be caused by irritation from blood and fluids when the egg is released. Many women experience pain on one side only, suggesting that the pain is associated with the ovary doing the ovulation.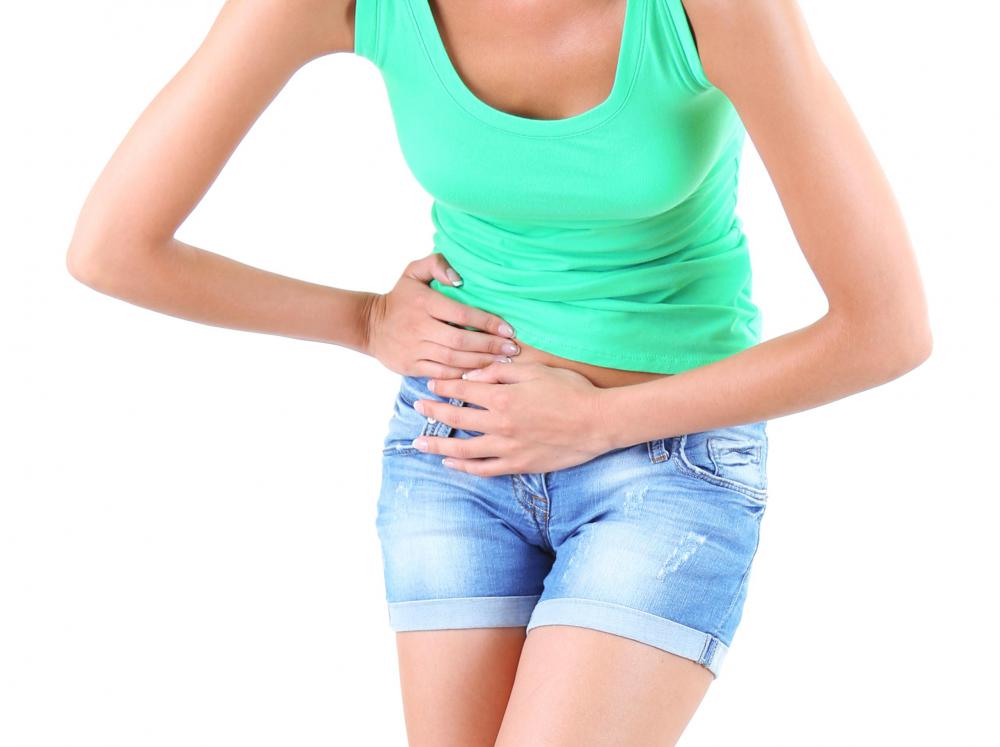 There are some things which women can do to manage mittelschmerz if they find it especially painful. Drinking lots of water helps, as does resting, if possible. If the pain is persistent, an anti-inflammatory drug can ease the irritation in the abdomen. Some women also find that heat packs, hot water bottles, or warmed towels help with the pain. Changing position may also help; sometimes changing the way in which one lies or sits relieves pressure which can make the abdominal pain worse.
For some women, mittelschmerz can actually be a valuable tool. Women who are charting their menstrual cycles to keep track of fertility may find the pain a useful indicator, because it tells them when they are ovulating. For women who are trying to get pregnant, mittelschmerz can be an indicator that the body is in a period of peak fertility, which makes it a good opportunity to try for a baby.
If mittelschmerz becomes a problem, there are some options which can help. A doctor can prescribe a contraceptive which will regulate the menstrual cycle, and can reduce the pain. If heavy periods are also being experienced, the contraceptive can help with this as well. A doctor can also explore potential causes for abdominal pain which could be addressed; mittelschmerz is sometimes confused with appendicitis, for example. Women who experience middle pain on a regular basis and notice a change in the intensity or duration should ask their doctors about it, in case there is an underlying problem.