Lercanidipine is a drug that treats high blood pressure, and it belongs to a group of medications called calcium channel blockers. Though the medicine is used frequently in some countries, many regions don't have access to it. Moreover, this medication interacts with many other drugs, and is not suitable for all patients. It also has a variety of mild to severe side effects.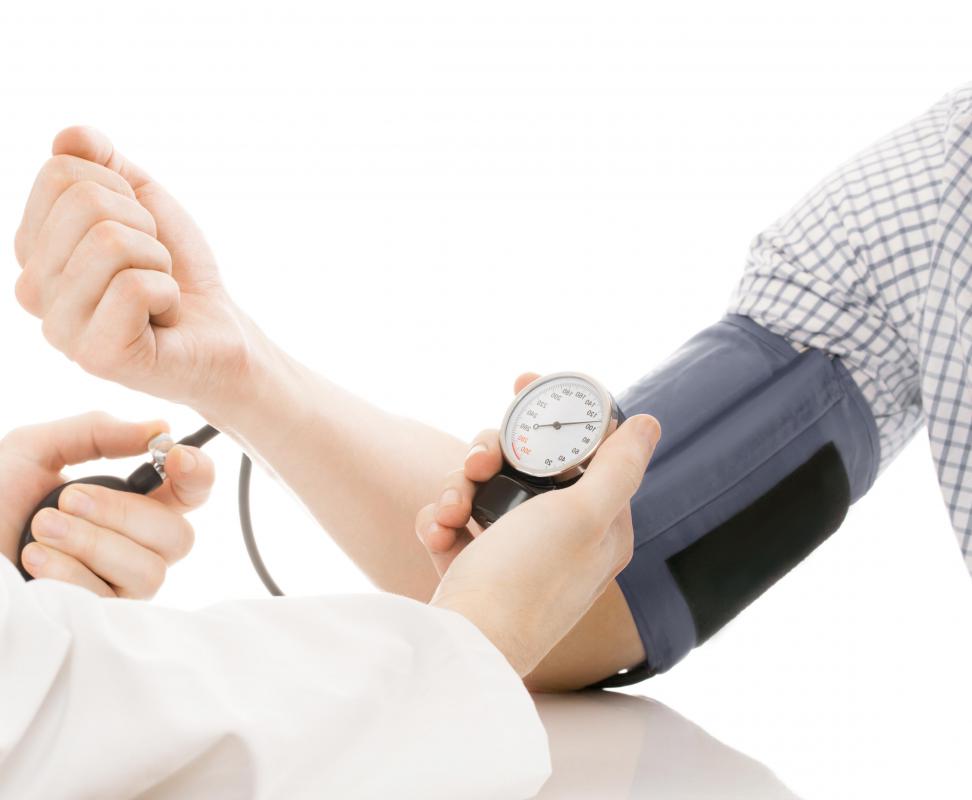 Calcium channel blockers can effectively treat high blood pressure due to their action. As calcium moves into heart muscle cells, its quick arrival and greater concentration may create tension and tightness in the heart and surrounding blood vessels. When lercanidipine slows this process down, the muscle cells relax and blood vessels get bigger, allowing blood to flow with greater ease. This combined action can normalize blood pressure readings.
There are many types of drugs like lercanidipine on the market, which may explain why it is not available everywhere. Sometimes big countries like the US set medical trends for smaller regions. Since the US Food and Drug Administration (FDA) has never approved the medication for sale, this may partly account for its low availability in other markets.
Even if patients can get lercanidipine, it still may not be appropriate. It's not advised for people in current heart failure, for those with certain types of angina, or for individuals with a recent myocardial infarction. Children, pregnant women, and patients with certain blood disorders cannot use this drug. Additionally, the medicine may be contraindicated or used only occasionally in the elderly, in people with aortic stenosis, or in patients who have liver or kidney disease.
There are a number of medications that can interact with lercanidipine. They may contraindicate it or change the way it works. Since the list is extensive, patients should talk to physicians about the medications they regularly use to rule out any conflicts. This is very important, and even something as basic as drinking grapefruit juice can significantly increase the drug's strength.
Adverse reactions to lercanidipine are usually rare, but they can be classed as benign or medically urgent. Mild side effects can include tiredness, dizziness, headaches, and stomach upset. Some patients may feel fatigued or unwell while using this drug.
Severe side effects require emergency intervention. These include low blood pressure, fainting, fluid retention, and difficulty breathing. Lercanidipine users should also get help immediately if they experience changes to heart rhythm or chest pain. Another possible adverse reaction is allergy to the drug, which could cause difficulty breathing, hives, and swelling of the face, mouth, and tongue.