What is Disney's Animal Kingdom?
Disney's Animal Kingdom is the fourth theme park of the Walt Disney World Resort in Florida. Centered on animal and environmental themes, the park combines the traditional ride elements of the Disney franchise with an opportunity to get up close with animals from around the world. Even though the park places emphasis on conservation and respect toward animals, some animal rights activists protest keeping animals in captivity, particularly near the loud environments of theme park rides. Despite protests, Disney's Animal Kingdom has become a popular park, bringing in nearly 9.5 million guests in 2007.
In 1998, Disney's Animal Kingdom opened as the largest Disney Park in the world. At a cost of over $1 billion US dollars (USD), the park spans over 500 acres (2 km sq,) much of the space being dedicated to animal habitats. The resort added Disney's Animal Kingdom Lodge in 2001, a premier hotel that allows guests views of the animals from their rooms and common areas. Although park officials insist that the park is not a zoo, it does have accreditation from the Association of Zoos and Aquariums, which certifies that they have met or surpassed required animal care standards.

Get started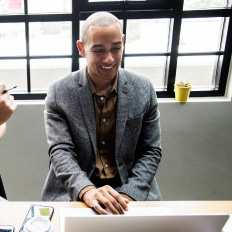 Wikibuy compensates us when you install Wikibuy using the links we provided.
Like all parks in the franchise, Disney's Animal Kingdom offers a selection of rides to entertain visitors. In the DinoLand USA section of the park, guests can zoom back into prehistoric eras on the time-travel themed roller coaster Primeval Whirl. One of the most popular attractions is Expedition Everest, a snowy mountain thrill ride that takes visitors to the edge of a dilapidated track before plummeting backward through the ride and facing a terrifying Yeti. Despite these and other well-received attractions, the focus of Animal Kingdom is on the animal inhabitants that lurk around every corner.
Disney's Animal Kingdom is divided into seven segments, most of which contain animals that fit the themes. In the Africa area, guests can take a safari trek aboard open cars to see giraffes, rhinos, cheetahs and flamingos in natural savannah environments. Many of the animals are allowed to roam freely, approximating the patterns of their wild ranges. In the Asia section, a wildlife trail leads adventurers through lush exhibits featuring peacocks, tigers, komodo dragons and other native Asian creatures.
Originally, the park was planned to feature a section dedicated to mythical creatures called Beastly Kingdom. Although plans were scrapped due to budget cuts, some of the original features for the area remain scattered around the park. Some remaining elements are a dragon-shaped fountain and statue, and a car park area known as the Unicorn parking lot.
The park insists that it is not a zoo, instead offering highly themed treks through wildlife exhibits. The entertainment goal of Animal Kingdom is to provide guests with a magical experience of the natural world, with messages of conservation being closely worked into many attractions. While critics suggest that exhibiting captive animals can be harmful to them, and can give the false impression that conservation is being well-taken care of, many animal experts feel that parks like Disney's Animal Kingdom are beneficial to both science and in extending a pro-conservation agenda.