What is Debridement Surgery?
Debridement surgery is a medical procedure performed to remove damaged tissue from a patient to promote the development of healing in the underlying tissue. Surgical debridement is recommended when the tissue damage is so extensive that working on a conscious patient would be painful, as well as risky, as in the case of very deep or large wounds. This procedure can be done by a general surgeon or a specialist, depending on the location and nature of the damage.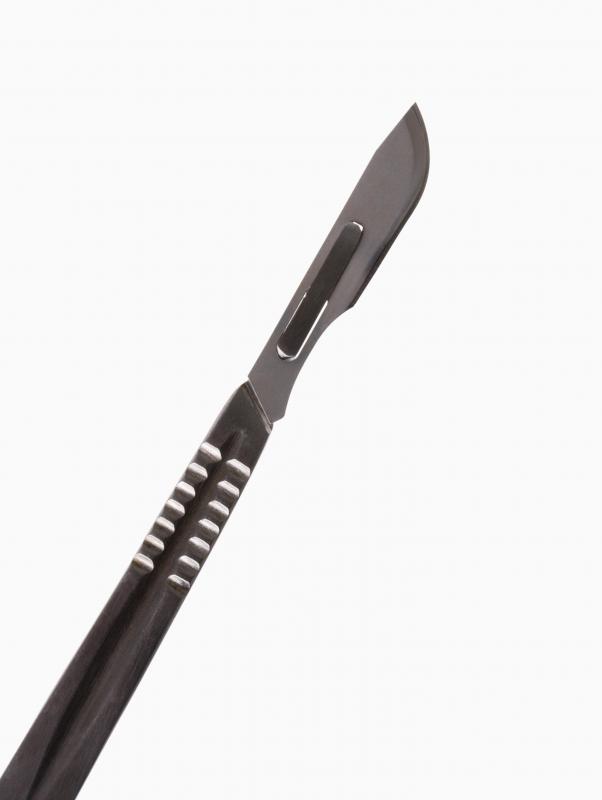 In debridement surgery, the patient is fully anesthetized to be insensate to pain, and an anesthesiologist monitors the patient's heart rate and blood pressure during the surgery, while providing artificial ventilation with a respirator because the patient cannot breathe independently. The surgeon assesses the site and removes tissue that is dead, dying, infectious, or severely damaged. A pathologist may be called on to check as the surgeon grows close to the margin of the damaged tissue, to make sure everything is removed.
Surgical debridement can be recommended when it is clear that a patient's diseased tissue is inhibiting healing or even causing the injury to spread, as seen when people are infected with flesh-eating bacteria. If diseased tissue is causing a strong odor or distress for the patient, or is making it difficult to care for a wound, surgical debridement may also become necessary. During the debridement surgery, the surgeon will probe deeply to remove any and all damaged tissue and to check for signs of foreign materials in the wound to make sure they are removed as well.
After debridement surgery, the wound needs to be regularly inspected and wrapped with clean bandages. Bandage changes can be very painful and may require sedatives and anesthetics in some cases, as with burn victims. Specialized bandages may be used to help the patient heal more quickly, and techniques such as wetting bandages before removal can also help. During these regular sessions, bedside debridement may be performed to remove tissue that dies after the surgery, such as sloughed skin lost as the underlying skin heals and regrows.
In some cases, multiple debridement surgeries are required. Some patients are unstable under anesthesia and the procedure cannot be completed, while in other cases, there are concerns about the risks of shock associated with the debridement surgery. Surgeries can be performed in the future to offer skin grafts and other treatments to repair the site of the wound once it has healed. With certain types of injuries, grafts are performed at the time of debridement to protect the patient's underlying tissues, and these grafts may reject and need to be reapplied in the future.