What is Danish Modern Furniture?
In the mid-20th century, Scandinavian styles of home furnishings saw a great degree of popularity. Danish modern became the name for the style that was seen in the furniture stores and mail order catalogs that sold Scandinavian designs. Danish modern furniture is characterized by an emphasis on natural materials and organic shapes. Plywood was often used as a raw material, since it was easier to make into shapes that adapted well to the human body.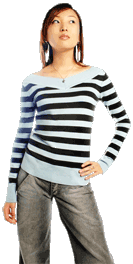 Danish modern furniture was most popular between 1930 and about 1975. It gained quick acceptance in the United States, especially after the 1939-1940 New York World's Fair. Stores in New York City saw notable success by selling Scandinavian products, and the style came to be replicated all over the country. Especially after the end of World War II, Danish modern furniture came to symbolize, in a way, an era of forward-thinking designs that came from Northern Europe.
During World War II, owing to the military occupation of many areas of Northern Europe, there was great despair and economic hardship. Scandinavian craftsmen and designers, faced with a lack of manufacturing materials, had to get creative and come up with new designs. Many saw that old techniques from various crafts, including cabinetry, pottery, and glassblowing, could be incorporated into new furniture designs. This idea began to catch on and became an expression of hope for the future as well as an echo of the past.
As the work of Scandinavian designers became well-known in the U.S., it began to reflect the tastes of American consumers. Since Americans were partial to darker, exotic woods, Scandinavian furniture makers began to work in rosewood, teak wood, and wenge, making pieces specifically for export to the U.S. Indeed, much of what Americans thought of as Danish modern furniture would not have been seen in Scandinavia at all. For instance, matched sets of bedroom furniture -- uncommon in Scandinavia itself -- were built by nearly every Scandinavian furniture maker for export.
By the time American companies began to make Danish modern furniture, the American version of that style had made a significant departure from its roots. Instead of oil and wax finishes on wood, for example, American stain and varnish were preferred. Danish modern furniture saw its greatest popularity in the 1960s. Pieces by Scandinavian designers were available to every consumer and in every price range. But as it reached its greatest popularity, the style had become diluted and modified enough that the Danish modern trend lost steam going into the 1970s.