Crab grass is a grass in the genus Digitaria, native to the temperate zones of Europe and Asia. Grasses in this genus are also sometimes referred to as "finger grasses," in a reference to the long stalks they produce during summer and fall flowering and seed production. In many regions of the word, crab grass is regarded as a noxious weed, because it is invasive, and will take over readily, choking out other plant species.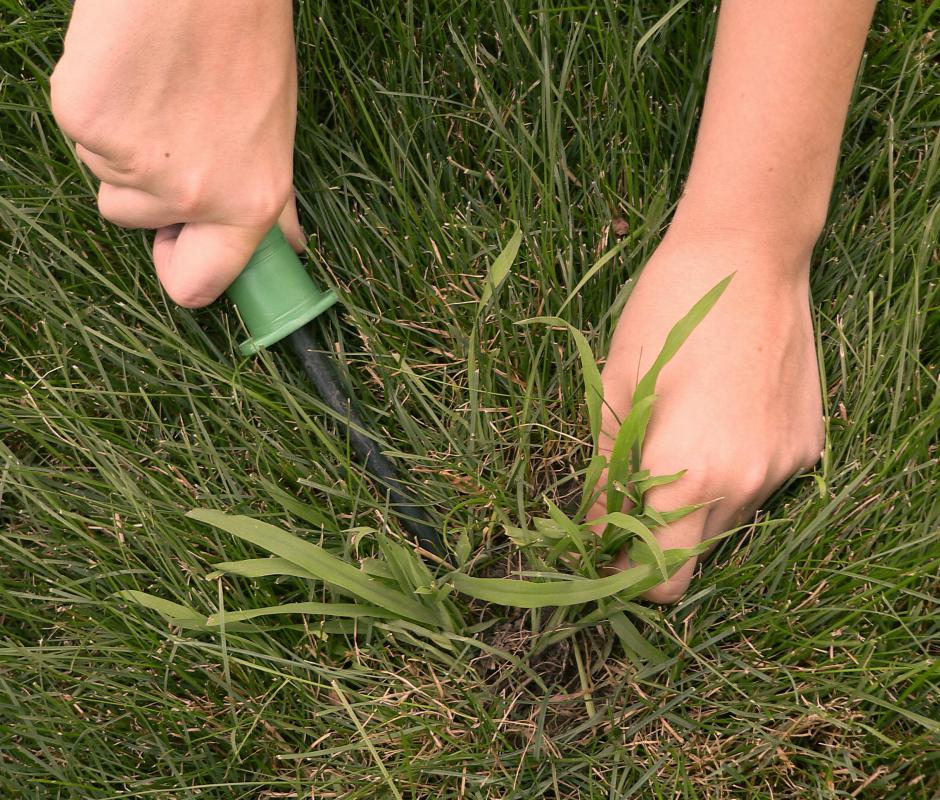 In particular, crab grass is viewed as the scourge of gardens the world over. Particularly in lawns, crab grass can wreak a great deal of havoc, replacing cultivated lawns with the less attractive bladed leaves of crab grass. The grass spreads very quickly, making it difficult for gardeners to control.
The habits of crab grass are actually not terribly unusual for grasses. Many grasses have adapted matted growth habits similar to that of crab grass so that they can choke out their competition, ensuring that they have access to as much water, sunlight, and soil nutrition as possible. The matted growth also allows the grass to put out adventitious shoots which can develop into new plants, making reseeding less necessary.
When crab grass is introduced, it can be particularly irritating, as it may choke out native species which are not prepared to defend themselves against crab grass. Especially in delicate ecosystems, crab grass can become a very serious problem.
There are two ways to control crab grass: herbicides, and natural approaches. Herbicides can be used to treat a lawn to prevent the growth of crab grass, and to kill shoots if they get a chance to arise. However, using herbicides can be tricky, as the chemicals can damage other plants in the lawn, and also potentially pollute the surrounding area if they filter down into the water table or run off into streams.
Natural approaches to crab grass control include mowing high, which allows desirable grasses to shade the ground, making it difficult for crab grass to grow, and watering deeply and infrequently. Crab grass has shallow roots, so it prefers frequent shallow waterings, and may die off otherwise. Using native plant species in the garden can reduce the need for water, making it easier to eliminate crab grass. Crab grass can also be controlled by hand, by picking crab grass as it appears. With persistence, this method can pay off, assuming the neighbors don't have a yard full of crab grass which can reseed yours.