What Is Cottage Cheese JELL-O® Salad?
Cottage cheese has long been a dieter's delight, whether it is savory with tomatoes, salt and pepper or sweetened with various fruits, jellies or even JELL-O®. Though many will eat that later gelatinous snack alongside their cottage cheese, others will make a full-blown cottage cheese JELL-O® salad, which will not need the water typically required for the JELL-O® to form. This snack combines the two star ingredients in a bowl before the JELL-O® starts to harden in the refrigerator, along with whipped cream and various fruits.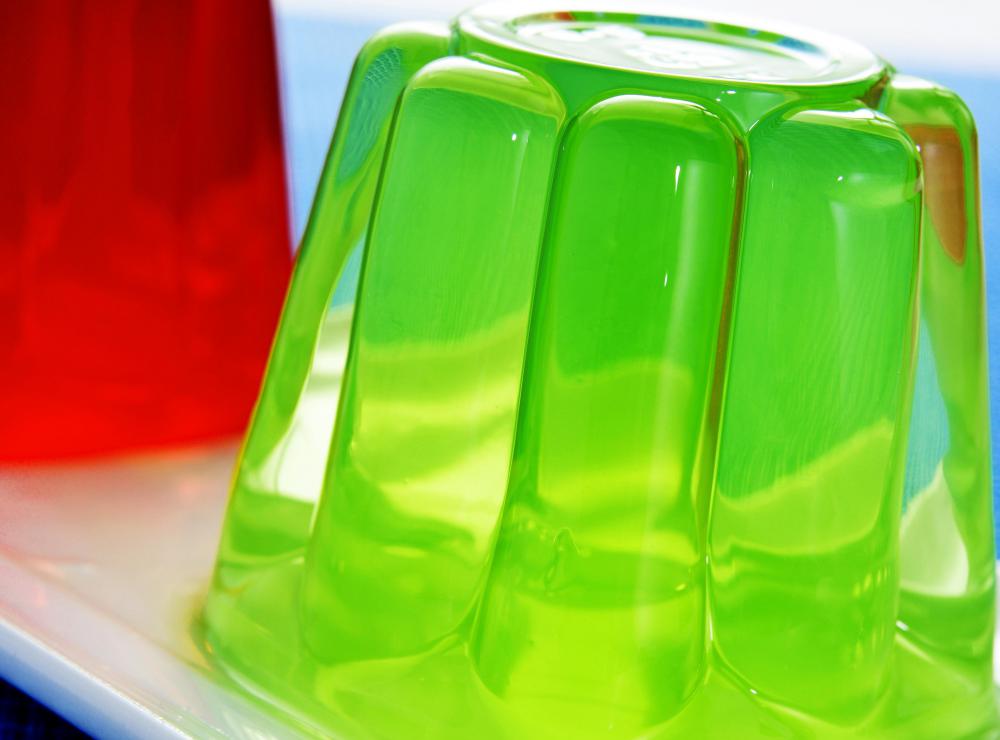 Combining the creamy and slightly sour taste of cottage cheese with the hyper-sweet JELL-O® creates a rather distinctive side dish, most often seen at parties and potlucks. The average cottage cheese JELL-O® salad recipe calls for a 3 oz. (about 85 g) package of JELL-O®, in flavors ranging from lime to grape, along with a small container of whipped cream, 2 cups (16 fluid oz) of cottage cheese, and a can of fruit like pineapple, cranberry, mandarin orange or even fruit cocktail. Fresh bananas or strawberries also would not be uncommon to the recipe.
After the cottage cheese JELL-O® salad mixture is folded together completely, the bowl can be covered with plastic wrap and placed in the refrigerator to harden. The cottage cheese and cream will serve to dissolve the JELL-O® crystals. No water will be needed.
Cottage cheese, a curd-and-whey mixture that is not pressed into a firm mold, is a popular diet food, particularly in low-fat and fat-free versions. With a fat-free cottage cheese containing little calories a serving, many also will substitute the regular JELL-O® in their cottage cheese JELL-O® salad with a sugar-free alternative to continue the weight-conscious theme. Sugar- and fat-free whipped creams also can be used instead of the high-calorie versions. Not only dieters but also fitness buffs value cottage cheese for a fairly low fat content in relation to its high levels of protein.
Cottage cheese JELL-O® salad is just one of many ways that JELL-O® can take on a different form. Many are familiar with the simple salads made from fruit and JELL-O®, but these concoctions can get fairly complex. One recipe for an apple cider gelatin salad uses water, cider an an unflavored JELL-O®, along with apple slices, celery, nuts, lemon juice, salt and cloves. For this dish, the creamy element comes not from cottage cheese inside, but a topping made of mayonnaise, sour cream, cinnamon and sugar.