What is Construction Cost Management?
One of the most important questions in any construction project is how much it will cost. Construction cost management involves the analysis and estimation of total costs, and may sometimes involve guaranteed prices for a contract. While some people prefer to do their own construction cost management, many larger projects will hire an independent firm to perform a cost analysis and ongoing cost management for the life of the project.
Though cost management assistance can be incorporated at any stage, some experts suggest that it is most important to hire a construction cost management consultant or expert during the design and conceptualization stage of a project. Many of the decisions that will involve cost are made during this period, and having an accurate assessment of cost from the outset can help protect against unforeseen variables down the line. Construction cost management can help create a final design that is cost-efficient and meets the goals of the project while giving a fair estimate of total cost. Moving forward without a clear idea of goals and plans may be asking for costs to spiral out of control.

Get started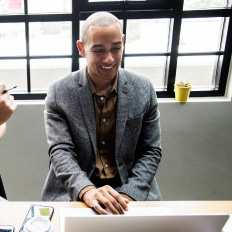 Wikibuy compensates us when you install Wikibuy using the links we provided.
During the design phase, cost management can create different scenarios for the project. If a person wants to build a house, for instance, he or she may be interested in whether it would be cost-efficient to install expensive insulation to cut down on heating costs. A good consultant could examine market and life-cycle prices to determine the cost of materials both with and without the insulation, as well as the estimated savings on heating with the insulation. By providing the homeowner with different cost scenarios, a lot of the guesswork can be removed from decisions.
Before a design reaches the bidding stage, construction cost management can give a good idea of a reasonable bid. Analyzing similar projects can help create benchmarks for contracting, materials, and labor costs. Once bidding begins, some construction cost management firms will provide analyses of each bid to determine which one provides the best value for the estimated cost, as well as examining areas such as the contractor's reputation and resources. Breaking down each bid and comparing it to industry benchmarks can help make sense out of a relatively meaningless general estimate.
Throughout the construction phase of a project, cost management services may include incorporating any new information or market shifts into the cost estimate, as well as ensuring that financial contracts are upheld correctly. Toward the end of the service, concrete accounting documents can be created that detail the final cost. One form of construction cost management, called at-risk management, requires the management consultant to bring the project in for a pre-agreed maximum cost. Other management programs simply provide consulting and analysis, leaving the decisions in the hands of the project manager.