Cheese pudding is a dish in which the main ingredient, or one of the main ingredients, is cheese. The dish is baked but not to the point where it becomes firm. It retains a soft, pudding-like quality. Many of the world's cuisines offer both sweet and savory variations on cheese pudding.
There are a multitude of types of cheese puddings. Even the primary ingredient, cheese, isn't the same from dish to dish. Among the types of cheese that can be used are goat cheese, sharp or mild cheddar, and hard cheese, such as Parmesan. Cottage or pot cheeses and cream cheese have also been part of these recipes.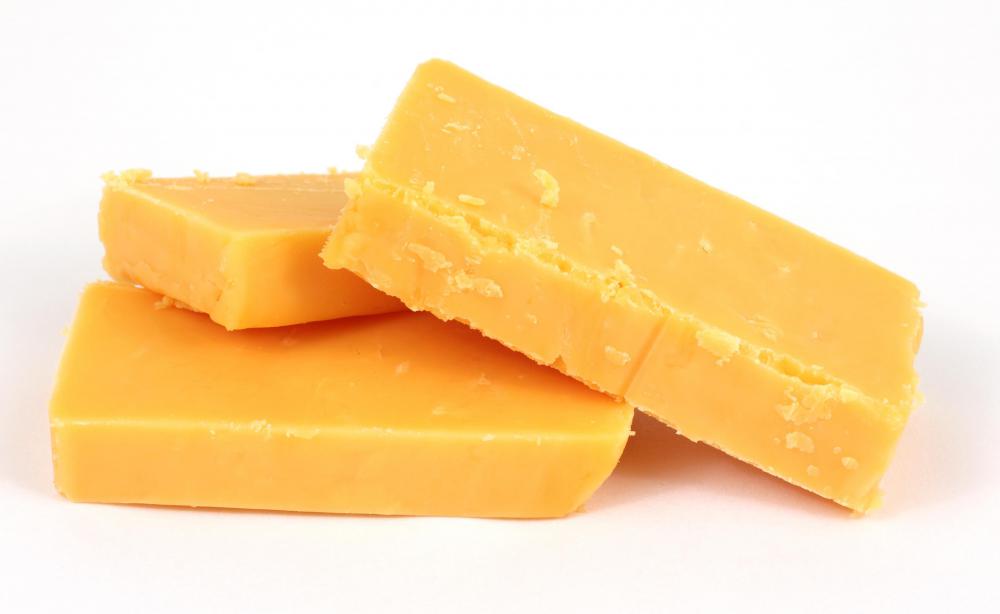 Some cheese puddings serve as savory main dishes, which contain small pieces of bread as well as cheese and milk or another liquid. The bread might be torn into large chunks, diced into smaller pieces, or turned into crumbs. Often, these savory dishes include beaten eggs, which contribute both to the pudding-like quality of the dish and also help the diverse elements bind together into a casserole. Onions, garlic, leeks, and herbs are usually added as well. In some countries, cooks add mushrooms, ham, or chicken to the cheese pudding.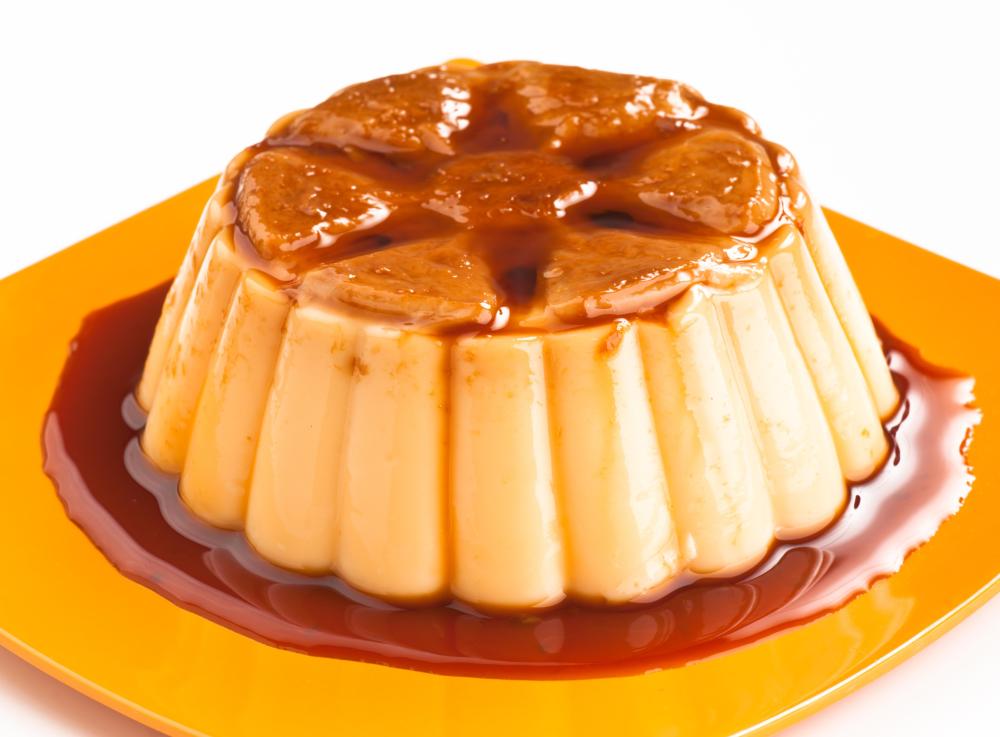 Another way to make cheese pudding the central part of a main meal is to substitute noodles, mashed potatoes, or another starch. A cheese pudding that is popular in many European countries and the U. S. is soufflé. Soufflés combine semihard cheese, eggs, milk or another liquid, and sometimes a pureed vegetable such as spinach, along with herbs, spices, and a thickening agent, and it is baked until it puffs up.
As with main dish cheese pudding casseroles, sweet cheese puddings come in a range of styles. In the United States, cheesecake, made with some combination of cream cheese, eggs, sour cream, sugar, milk, and other flavorings, are either baked or frozen before serving. Some cooks add fruit, chocolate, caramel, or raisins to the cheesecake batter.
Anyone familiar with Indian cuisine has tasted paneeri kheer. This is a dessert cheese pudding that is made with Indian cheese, heavy cream, sugar, and flavorings such as cardamom, cinnamon, or raisins, and it is served chilled. Like cottage or pot cheese, paneer is made by curdling boiled milk with lemon and draining off the whey.
In many Central and South American countries, as well as in Spain, a popular cheese pudding is called flan. While many types of flan are made with eggs, sugar, and sweetened condensed milk as the main ingredients, some variations use cheese too. The most commonly used cheese in sweet flan is plain or chocolate cream cheese. Some cooks use cottage cheese instead for a healthier result.